Basketball Odds: Chicago Bulls @ Orlando Magic Pick
The Orlando Magic are going to try to prove that they are one of the best teams in the NBA betting landscape this year on Friday night when they welcome the Chicago Bulls to the Amway Center.
The BTB Expert Handicappers have NBA picks for all of the big games on the docket. Click Here to cash in with your guaranteed basketball picks today!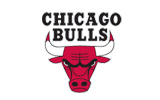 It almost seems like the "Baby Bulls" are just flying under the radar once again this season. They are 6-1 coming into this game, and their only loss was a tough one against a sting Golden State Warriors team. Chicago is going to have a day off to prepare for this game, and it is going to be on the high of a five game winning streak. The Bulls have already beaten the Los Angeles Lakers and have survived a West Coast swing, something that Orlando is going to have to get used to starting this weekend. Derrick Rose has an elbow injury, and it would make a huge difference if he were to miss out on this one. As of Thursday morning, he is listed as questionable, so be sure to check the injury report before pulling the trigger on your NBA bets on Friday night. That being said, the likes of Luol Deng, Richard Jefferson, Joakim Noah, and Carlos Boozer still makes up for a great core of players, and even if Rose doesn't play, this is still the type of team that can come to the Sunshine State and pull out a victory like this one.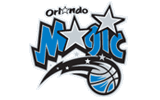 The Magic are 5-2 this year already, but we certainly have some questions to ask of them. They haven't played much of a schedule to date, as the only playoff team that they have probably played against was the Oklahoma City Thunder, and they were clocked on Christmas Day by eight by them on the road. We also don't know how much longer the likes of JJ Redick and Ryan Anderson can really carry this team. Anderson has been good for over 20 points per game, and he has really put the team on his back, and Redick, a prototypical sharpshooter off of the bench, has had a number of 20+ point performances and fantastic shooting games as well. Jason Richardson still looks old and out of shape, and the team still has over its head the knowledge that Dwight Howard and Hedo Turkoglu are probably going to be traded before too much longer. That can't be good on a team's psyche, especially when you're talking about playing this tough game and then heading on a nuts road trip that covers seemingly the whole country for the next two weeks.
Chicago Bulls @ Orlando Magic Trends: The Bulls were crippled in the first meeting of these teams last year, 107-78 at the United Center, but since that point, they have won three in a row in the series and are 2-1 ATS to show for it. Chicago loves playing on Fridays, as it is 7-3 ATS in its last 10 games heading into a weekend. The Magic are just 2-7 ATS in their last nine games against the Central Division, including getting upset by the Detroit Pistons this week at the Palace of Auburn Hills.
The following two tabs change content below.
Aaron Ryan
Aaron Ryan has been in the sportswriting biz since the late-90s, and he has worked side by side with some of the best and brightest in sports gambling. Always searching for the best trends in sports, Andrew uses his brilliant math mind to his advantage to beat the books.
Latest posts by Aaron Ryan (see all)