Basketball Odds: Chicago Bulls @ Memphis Grizzlies Pick
Updated: January 15, 2012
The Chicago Bulls have been tested by a number of teams this year on the road, and they are going to have their backs against the wall on Monday when they challenge the Memphis Grizzlies in NBA betting action.
The BTB Expert Handicappers have NBA picks for all of the big games on the docket. Click Here to cash in with your guaranteed basketball picks today!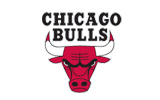 The Bulls know that they are going to be up against it in this one after beating these Grizzlies by 40 just two weeks ago. There is definitely going to be a measure of revenge that is going to be sought out. The good news is that Derrick Rose is expected to be back in the fold after missing a game with a toe injury last week. The bad news is that Richard Hamilton has a groin injury that will likely keep him out on Monday and CJ Watson is still nursing an elbow sprain that might keep him out of the fold as well. The Bulls have won five in a row, and they have done so with their defense. Head Coach Tom Thibodeau is a real stickler for defense, and his team has held three of its last five opponents down to 68 points or fewer. In this season in which low scoring games have been the trend, the Bulls are the best in the biz, allowing 83.8 points per game. They're also averaging over eight rebounds per game more than their opponents, and they are ranked No. 1 in the league in both rebounds per game (46.6) and rebounds allowed (38.4).
There is a point that the Grizzlies really have to get going if they are going to make it back to the playoffs, and we are wondering if they haven't turned the corner. The offense had some brutal games to start the season, the low point of which was the 104-64 loss in the Windy City, but over the course of the last three games, they have scored at least 94 points in all three. Memphis has won two in a row coming into this one as well, and it has a great chance to challenge one of the best teams in the league in its home on national TV on Monday afternoon. With Zach Randolph out of the lineup, there is going to be a ton of pressure on Marc Gasol, Rudy Gay, and Marreese Speights, all of which have to be monsters on the glass to win this game. Gay has been welcomed back to the Grizzlies after missing the postseason last year, and he is averaging 17.8 points and 6.6 boards per game. He is only shooting 44.1 percent from the floor and 29.2 percent from three point land, and he is going to have a tough test to get around in Luol Deng for the most part on Monday.
Chicago Bulls @ Memphis Grizzlies Trends: In spite of the lousy start to the season the Grizzlies are a stellar 20-8 ATS in their last 28 home games. The Bulls are only 3-7 ATS in their last 10 trips to the FedEx Forum as well. That being said, Chicago has won three in a row in this series, and it clearly has the better team in this game.
The following two tabs change content below.
Adam Markowitz
is a staff writer living in the Orlando area. He has covered NFL, MLB, college football, CFL, AFL, NBA, college basketball, NASCAR, golf, tennis, and the NHL for a number of various outlets in his career, and he has been published by a number of different media outlets, including the Orlando Sentinel and the Wall Street Journal.
Latest posts by Adam Markowitz (see all)