Basketball Odds: Boston Celtics @ Chicago Bulls Pick 4/5/12
Potential foes in the playoffs in the Eastern Conference meet in the Windy City on Thursday night in NBA betting action, when the Boston Celtics look to get back on track against the Chicago Bulls.
The BTB Expert Handicappers have NBA picks for all of the big games on the docket. Click Here to cash in with your guaranteed basketball picks today!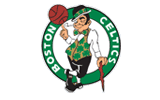 The Celtics had won five games in a row both from an SU and an ATS standpoint before losing to the San Antonio Spurs 87-86 at home on Wednesday night. They are still considered one of the hottest teams in the game right now though, and they are doing it with their defense. They haven't allowed more than 95 points in a game on this winning streak, and they are just conceding just 81.8 points per game in those duels. Ray Allen got back in the lineup against the Spurs, and for the first time in quite some time, it looked like the team had a legit starting five out there. Sure, Allen only went 2-of-6 from the floor, which isn't going to cut it. However, just his presence out there could make life difficult on a Chicago team that prefers to go with a big lineup to try to wear down smaller teams. Boston is definitely small, but it is a tough team, especially when Brandon Bass and Kevin Garnett are both taking the reins as big time rebounders for the small guards.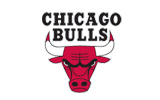 It seems like we are asking this question every single time that we see the Bulls on the schedule: Is Derrick Rose going to suit up? So far, the answer to that question has been a resounding "No," and there is no reason to think that all of a sudden, he is going to be able to turn it on and get back in the fold. Richard Hamilton is back, though he is coming off of a lousy 2-of-7 shooting performance in a loss against the Houston Rockets three nights ago. These two days off came right at the perfect time for the Bulls, who need to get back on track if they want to fend off the Miami Heat for the top spot in the Eastern Conference playoffs. Chicago has just a 2-4 ATS record in its last six games, and it really would love to stop that lousy run with this one on Thursday night. If there is some good news, it is that the three bigs, Luol Deng, Carlos Boozer, and Joakim Noah are coming off of big games. They shot a combined 24-of-39 from the floor and had 55 points and 29 rebounds between them.
The Final Word: Chicago is once again going to be favored in this one, especially with the two days off that it will have had to prep for this one. Still, Boston is the hotter team at the moment with a lot more to prove, and for as long as Rose is still out of the fold, we just don't love laying points against good teams with the Bulls.
Boston Celtics @ Chicago Bulls Pick: Boston Celtics
The following two tabs change content below.
Adam Markowitz
is a staff writer living in the Orlando area. He has covered NFL, MLB, college football, CFL, AFL, NBA, college basketball, NASCAR, golf, tennis, and the NHL for a number of various outlets in his career, and he has been published by a number of different media outlets, including the Orlando Sentinel and the Wall Street Journal.
Latest posts by Adam Markowitz (see all)