Basketball Odds: Boston Celtics @ Atlanta Hawks Pick
ESPN's Friday night NBA betting action heads to the Peach State this week, where the Atlanta Hawks and Boston Celtics duke it out in a potential matchup of first round playoff foes in the Eastern Conference.
The BTB Expert Handicappers have NBA picks for all of the big games on the docket. Click Here to cash in with your guaranteed basketball picks today!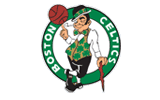 The Atlantic Division title is now locked up for the Celtics, and they are going to be focusing in on trying to get home court advantage in the first round of the playoffs. Boston is a half-game back of the Hawks right now, and it is very likely that the winner of this one is going to be the team that has hosts if these two do indeed end up with the fourth and fifth best records in the conference as they sit right now. The injuries are continuing to mount for the C's though, and it is forcing Head Coach Doc Rivers to do a heck of a lot of playing with his lineup. Rajon Rondo has a back injury, which caused him to sit out of the team's win over the Orlando Magic on Wednesday. It's not likely that Rondo will be back for this one, while Ray Allen and Mickael Pietrus are likely out of the fold as well. That's not good news for a team that really isn't all that deep at the guard spot, and it is going to cause Paul Pierce to have to play a lot of 2 guard, while Avery Bradley, who has been a monster since being inserted into the starting lineup, is more or less going to have to shift over to point guard.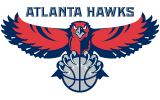 There is most certainly a question as to whether the Hawks are better winning or losing games down the stretch. They are in the playoffs, and they aren't going to drop any further than No. 6, but it seems as though being No. 6 and taking on the Indiana Pacers without home court advantage might be an easier task than having home court advantage against the Celtics in a long series. That being said, Atlanta can really put its stamp on its first round edge with a win in this one, knowing that it would be ahead of Boston by two games in the loss column with just three to play, and it would be a game and a half up on the Magic as well. The Hawks are flying high right now, as they have won six out of eight both SU and ATS and have scored at least 101 points in all of the victories as well. This is a team that is well rested, relatively speaking as well, as the starters, which are counted on quite a bit, had a very light game in a 116-84 win over the Detroit Pistons on Wednesday.
The Final Word: Go with the Hawks in this one. The Celtics are just too banged up right now to be trusted, and we think that more often than not, Atlanta wins this game to give it the big time edge towards home court advantage over the C's in the first round of the playoffs. Don't be surprised if this is a brutally physical game, though.
Boston Celtics @ Atlanta Hawks Pick: Atlanta Hawks
The following two tabs change content below.
Aaron Ryan
Aaron Ryan has been in the sportswriting biz since the late-90s, and he has worked side by side with some of the best and brightest in sports gambling. Always searching for the best trends in sports, Andrew uses his brilliant math mind to his advantage to beat the books.
Latest posts by Aaron Ryan (see all)