76ers vs. Celtics Game 4 NBA Playoff Pick
Two Atlantic Division foes continue their series for NBA betting fans on Friday night, when the Philadelphia 76ers look to pull level with the Boston Celtics.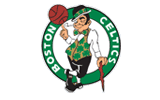 The Celtics flexed their muscles in Game 3 of this series, putting together a very, very impressive 107-91 victory to silence the crowd in the City of Brotherly Love. Most of the likely suspects that you would figure to be getting on the board and putting up the big time stats. Paul Pierce scored 24 points and had 12 boards with four assists, but the man of the hour was Kevin Garnett. KG is playing like a man possessed right now, and his 27 points and 13 rebounds was once again one of the best games in his entire season. Rajon Rondo came up with 23 points, 14 assists, and six rebounds, another complete game for a man that has had a heck of a career with the C's. The team shot 51.9 percent from the field and turned the ball over just seven times, and when a team plays like that over the course of a full 48 minutes, it is horribly difficult to beat.
Join the BTB Expert Handicappers right now! Click Here for our guaranteed NBA picks
The time is here for the 76ers to put up or shut up. They have run into a very tough team here in the Celtics, and they know that efforts like they had in Game 3 just won't cut it. In that game, there were definitely some highlights, such as when Thaddeus Young scored 22 points. Jodie Meeks and Lou Williams also came off the bench and scored 13 points apiece. The starters though, were just awful. Jrue Holiday had 15 points, nine assists, and six rebounds, but Andre Iguodala only had 10 points. Spencer Hawes isn't being counted on for big time offensive numbers, but four points and four boards doesn't cut it. Neither does the three points on 1-of-6 shooting for Elton Brand or the 1-of-10 shooting and four points for Evan Turner. The good news for Philly is that it played a relatively clean game, turning the ball over just nine times, but only forcing seven turnovers just doesn't cut it. The good news is that there is a lot more depth on the Sixers than there is on the Celtics, and if this turns into a bench game, it is clearly going to be an advantage to the hosts. Someone has to step up in the post and figure out how to stop KG though, and if that doesn't happen, we just don't think that the 76ers have a chance.
The Final Word: Boston is clearly the better team, and we think that it will show again in this game, just as it did in Game 3. The Celtics should get more than three points from Ray Allen, and if the rest of the big names can at least stay somewhat consistent, there is no reason to think that they won't go back to the TD Garden with a 3-1 series lead and a chance to clinch their spot in the Eastern Conference Finals.
Boston Celtics @ Philadelphia 76ers Game 4 Pick: Boston Celtics +2
The following two tabs change content below.
Adam Markowitz
is a staff writer living in the Orlando area. He has covered NFL, MLB, college football, CFL, AFL, NBA, college basketball, NASCAR, golf, tennis, and the NHL for a number of various outlets in his career, and he has been published by a number of different media outlets, including the Orlando Sentinel and the Wall Street Journal.
Latest posts by Adam Markowitz (see all)