2011 NHL Power Rankings (Through 11/11/11)
Updated: November 12, 2011
Ranking the NHL teams from No. 1 to No. 30 is never an easy task, but here at Bang the Book, we're keying in on all 30 teams in NHL betting action this year. Check out how the teams rank as of 11/11/11!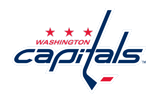 1: Washington Capitals (10-4-0, 20 pts) (LW: 1) – Washington has taken a step or two backwards over the course of the last week or so, but we still think that this is the best team in the league by a solid margin.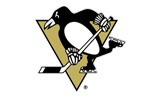 2: Pittsburgh Penguins (10-3-3, 23 pts) (LW: 2) – Sidney Crosby is supposedly finally ready to get back in the lineup, and that's only going to make this really good team one that can contend for all of the marbles this season.
3: Chicago Blackhawks (10-4-3, 23 pts) (LW: 4) – With 56 goals scored, the Blackhawks rank No. 1 in the Western Conference offensively. This is the team that we were expecting to see last year when the offense just couldn't get going. The question now, is whether this defense can hold off teams.
4: Dallas Stars (11-4-0, 22 pts) (LW: 5) – You probably wouldn't believe that the Stars were the first team of the season to get to 11 wins, but that's exactly how things have panned out. Not bad for a team that lost Brad Richards in the offseason, eh?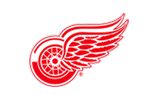 5: Detroit Red Wings (8-5-2, 18 pts) (LW: 7) – Detroit already has six wins at home this year, but there is something about the offense not being anywhere near three goals per game that scares us at this point.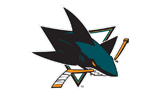 6: San Jose Sharks (9-4-1, 19 pts) (LW: 3) – The Sharks have only had one game since the middle of October in which they haven't taken at least a point. We don't see that changing any time in the near future with a few home games on tap.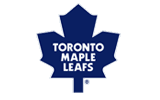 7: Toronto Maple Leafs (10-5-1, 21 pts) (LW: 9) – Think that the Maple Leafs are happy with the way that Phil Kessel is improving as his career moves on? He's already got a whopping 23 points this season, and he has his hand in on almost as many goals as the Islanders have scored this season.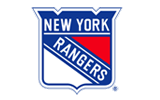 8: New York Rangers (9-3-3, 21 pts) (LW: 22) – We're giving the Rangers a huge, huge boost this week after taking care of business several times in the last week. All of these home games that the team didn't get in the first few weeks of the year are finally paying off.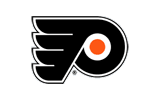 9: Philadelphia Flyers (8-4-3, 19 pts) (LW: 6) – It's still a bit concerning that the Flyers only have 19 points in 15 games in spite of the fact that they have 57 goals scored, the most in hockey.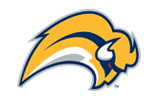 10: Buffalo Sabres (10-5-0, 20 pts) (LW: 11) – At +13 in 15 games, it is clear that the Sabres have a real chance to contend in the Northeast Division, which really looks like it is wide open this season.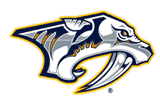 11: Nashville Predators (8-5-2, 18 pts) (LW: 19) – Mike Fisher hasn't scored a goal or logged an assist since October 27th, yet the Predators are still figuring out how to put enough goals on the board to make up for a defense which has been a bit suspect, at least by Nashville's standards developed over the course of the last few years.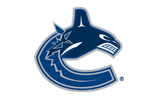 12: Vancouver Canucks (8-8-1, 17 pts) (LW: 12) – Is there a point we realize that the defending Western Conference champs and Presidents Trophy holders maybe are nothing more than an average team with a duo of stars this season?
13: Boston Bruins (7-7-0, 14 pts) (LW: 13) – At least the Bruins have outscored their opponents by 13 goals in 14 games this year. There is some hope that they are going to be back in the saddle in the Northeast Division again soon.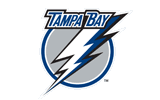 14: Tampa Bay Lightning (8-5-2, 18 pts) (LW: 15) – Tampa Bay has had a heck of a time closing out games at home. It has four losses in six games, but three of those defeats have come after both teams playing have already secured a point.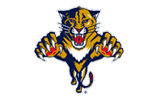 15: Florida Panthers (8-4-3, 19 pts) (LW: 16) – Give it up for the Panthers! They probably aren't going to be sticking around for the whole season, but they are surely doing a great job right now, keeping pressure on the Caps atop the Southeast Division.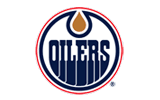 16: Edmonton Oilers (9-5-2, 20 pts) (LW: 23) – The Oilers' defense is up to allowing 2.0 goals per game this year, but if they can hang anywhere under 3.0 goals per game for the season, it would have to be considered a major accomplishment after last season's debacles.
17: Minnesota Wild (8-4-3, 19 pts) (LW: 20) – The Wild watched their five game winning streak go by the boards on Thursday at the Shark Tank, but considering the fact that there were two wins over Detroit and one over Vancouver in that stretch, we don't think that anyone in Minneapolis is overly concerned.
18: Los Angeles Kings (7-6-3, 17 pts) (LW: 8) – It has been a bit of a questionable week and change for the Kings, who aren't really keeping command of their home ice this year. Those five defeats at home could come back to haunt LA when push comes to shove.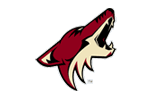 19: Phoenix Coyotes (7-4-3, 17 pts) (LW: 24) – It's hard to believe that this team is tied for the fewest regulation losses in the Western Conference thus far on the season. It tells us that the Yotes can compete, but that they have a lot of growing to do to win some of these OT challenges.
20: Colorado Avalanche (8-7-1, 17 pts) (LW: 10) – The Avalanche are still in third place in the Northwest Division, but they are still having some major goaltending problems after allowing 50 goals in 16 games.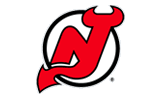 21: New Jersey Devils (7-6-1, 15 pts) (LW: 14) – Offense is starting to become a real problem for the second straight year for the Devils. They only have lit the lamp 34 times for the season, second to worst in the conference in front of just the Isles.
22: Montreal Canadiens (6-7-2, 14 pts) (LW: 28) – The Habs finally got going over the course of the last two weeks, but they still have a lot to do to flip the script in the Northeast Division.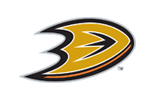 23: Anaheim Ducks (6-7-3, 15 pts) (LW: 17) – Anaheim just can't figure out how to get some traction this year in the Pacific Division, and that is going to make it awfully tough to get into the postseason in the crowded Western Conference.
24: St. Louis Blues (7-7-1, 8 pts) (LW: 18) – The Blues are really just an average team this year, but their youth really has them thinking that they can evolve into a playoff contender this year, and potentially a Stanley Cup contender in the near future.
25: Carolina Hurricanes (5-8-3, 13 pts) (LW: 21) – After four straight losses and at least five goals allowed in three of their last four games, the Hurricanes have to be wondering if there is an reprieve in sight.
26: Calgary Flames (6-8-1, 13 pts) (LW: 26) – The Flames have figured out how to play some stout defense in a division in which defense and goaltending is questionable at best at times.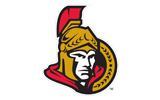 27: Ottawa Senators (7-9-1, 15 pts) (LW: 27) – It's just continually getting worse for the Sens, who have 63 goals allowed, which is almost as many as the Sabres and Bruins combined this season.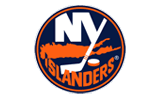 28: New York Islanders (4-6-2, 11 pts) (LW: 25) – Four wins and 28 goals are the fewest in the Eastern Conference on both accounts. The Isles still haven't won a game on the road this year, level with the Blue Jackets for the worst mark in the league.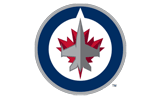 29: Winnipeg Jets (5-8-3, 13 pts) (LW: 29) – Aren't you waiting with intensity to see whether the Jets or Blue Jackets win the battle of arguably the two worst teams in the league this weekend?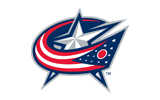 30: Columbus Blue Jackets (2-12-1, 5 pts) (LW: 30) – We're running out of ways to describe just how bad the Blue Jackets are. The Indianapolis Colts might be getting jealous…
The following two tabs change content below.
Aaron Ryan
Aaron Ryan has been in the sportswriting biz since the late-90s, and he has worked side by side with some of the best and brightest in sports gambling. Always searching for the best trends in sports, Andrew uses his brilliant math mind to his advantage to beat the books.
Latest posts by Aaron Ryan (see all)