2011 NHL Power Rankings (Through 10/25/11)
Updated: October 26, 2011
Ranking the NHL teams from No. 1 to No. 30 is never an easy task, but here at Bang the Book, we're keying in on all 30 teams in NHL betting action this year. Check out how the teams rank as of 10/25/11!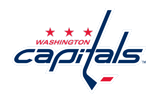 1: Washington Capitals (7-0-0, 14 pts) (LW: 1) – The Caps already have 30 goals scored in just seven games this year, which is more than virtually every other team has in the league… And Alexander Ovechkin really hasn't even woken up yet!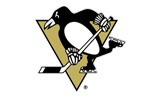 2: Pittsburgh Penguins (7-2-2, 10 pts) (LW: 4) – Think that pickup of James Neal at the trade deadline last year has paid dividends? He is leading the Pens this year in points with nine, and he is really holding down the fort until Sid the Kid comes back.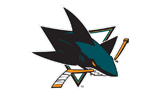 3: San Jose Sharks (4-3-0, 8 pts) (LW: 6) – San Jose has woken up and has won three in a row, which justifies that perhaps it is indeed the best team that the Western Conference has to offer this year.
4: Chicago Blackhawks (5-1-2, 7 pts) (LW: 8) – Chicago has now taken at least one point in every game that it has played since losing 2-1 to the Stars to start off the season on the other side of the pond. The schedule is very, very easy for the next two weeks as well, so this should be a great chance for the Blackhawks to put some distance between themselves and the rest of the field in the Central Division.
5: Dallas Stars (7-2-0, 14 pts) (LW: 9) – Actually, the James Neal deal worked out for Dallas as well. Alex Goligoski has three points and is anchoring a defense that is making life relatively easy on the hottest goalie in the league, Kari Lehtonen.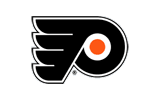 6: Philadelphia Flyers (5-2-1, 11 pts) (LW: 2) – We're really encouraged by the fact that the Flyers are one of just two teams (with Washington) that hasn't dropped a single point on the road all season long.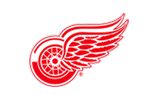 7: Detroit Red Wings (5-2-0, 10 pts) (LW: 3) – It was only a matter of time until Detroit was beaten in a game, but we didn't think that we would see the team get romped by an 11-2 aggregate score in back to back games often this year.
8: Los Angeles Kings (5-2-1, 7 pts) (LW: 7) – Los Angeles' defense is as good as any team in hockey right now. It has the fewest goals allowed all season long with just 13 in eight games. Kudos to Jonathan Quick in net.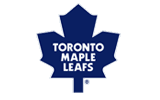 9: Toronto Maple Leafs (5-2-1, 11 pts) (LW: 10) – James Reimer is proving to be the goaltender that the Leafs thought that they were getting when they picked up Jean Sebastien Giguere last season…
10: Colorado Avalanche (6-2-0, 12 pts) (LW: 13) – Last year, the Avalanche were one of the most dreadful road teams in the league at 14-23-4. This year, they're already 6-0-0, a mark which no one is even close to in NHL betting action.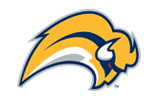 11: Buffalo Sabres (5-3-0, 10 pts) (LW: 5) – Losing back to back games to the Lightning in a home and home series wasn't exactly what the doctor ordered for the Sabres. The good news is that the schedule does start to loosen up a bit this week, especially with Columbus coming to town.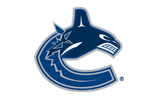 12: Vancouver Canucks (4-4-1, 9 pts) (LW: 12) – Why are we not overly surprised that the Sedin twins are both already in double digits in points this year? Unfortunately, the rest of this offense has just been downright dreadful, as the next best forward's point tally in nine games is just the five of Alexandre Burrows and Chris Higgins. Where have you gone Ryan Kesler?
13: Boston Bruins (3-5-0, 6 pts) (LW: 14) – Sure, we're only eight games into the season, but it has to be concerning for Bruins fans that their team would be three points out of the postseason if it started today and five points out of the Northeast Division lead with three teams to hop!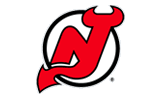 14: New Jersey Devils (4-2-1, 9 pts) (LW: 15) – Johan Hedberg is trying to do everything that he can to prove that he is a legitimate starting goalie with Martin Brodeur looking like nothing more than an ancient backup. He already has four wins in six appearances.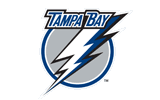 15: Tampa Bay Lightning (4-3-2, 10 pts) (LW: 20) – Four straight wins for the Bolts has them back in second place in the Southeast Division. For as much talk as we have had about the Washington offense this year, the Bolts already have 29 goals scored, though it has taken them two more games to do it.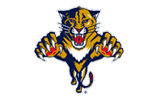 16: Florida Panthers (5-3-0, 6 pts) (LW: 18) – We're still giving the Panthers a heck of a lot of credit for hanging in there early in the season in spite of the fact that they are underdogs virtually every single time that they step onto the ice.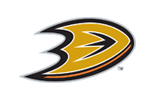 17: Anaheim Ducks (4-3-1, 9 pts) (LW: 11) – It was a bad, bad week for the Ducks, as they were only able to tally a single point in their three games. With the Pacific Division appearing to be quite tight for the whole season, stretches like that are inevitable, but are always a huge downer.
18: St. Louis Blues (4-4-0, 8 pts) (LW: 25) – A four game road trip started off with a win over the Flyers as +165 underdogs. Now all of a sudden, if they can survive this trip to Western Canada, they can perhaps consider themselves playoff contenders. This team will have played eight out of nine on the road by Halloween.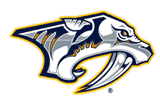 19: Nashville Predators (3-4-1, 7 pts) (LW: 16) – Is this team a trick or a treat? Hockey fans in the Music City are really starting to wonder if their hometown team has what it takes to stick around with the top teams in the Central Division this year in spite of the fact that it was touted as a top contender once again this season.
20: Minnesota Wild (3-2-3, 9 pts) (LW: 21) – Though the offense for the Wild has been shaky at best, we are still hoping that this defense can keep up at the pace of 20 goals in eight games for the rest of the season to stick around in the playoff picture.
21: Carolina Hurricanes (3-3-3, 9 pt) (LW: 19) – A perfectly symmetrical Carolina team doesn't have quite the symmetrical goal differential. A -6 in nine games isn't a good sign for the rest of the year.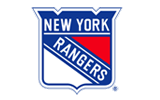 22: New York Rangers (3-2-2, 8 pts) (LW: 26) – We're sorry, but until the Rangers can average more than two goals per game on a consistent basis, there is no way that we are going to consider them a legitimate threat to win the Stanley Cup no matter how good Henrik Lundqvist is.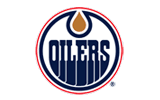 23: Edmonton Oilers (4-2-2, 10 pts) (LW: 27) – The youngsters for the Oilers are doing a great job this year, as they are keeping goals out of the back of their net and doing the job on the other end of the ice. This team isn't quite there yet, but Jordan Eberle and Ryan Nugent-Hopkins' combined ages aren't nearly as old as Martin Brodeur…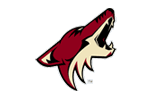 24: Phoenix Coyotes (3-3-2, 8 pts) (LW: 22) – The Coyotes are playing relatively well right now, but they are still an afterthought in a brutally difficult division. Allowing 25 goals in eight games is the second worst mark in the Western Conference.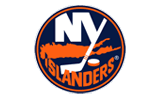 25: New York Islanders (3-4-0, 6 pts) (LW: 17) – And that was what we were waiting for with the Isles… They finally went on a road trip and got smoked by both Tampa Bay and Florida in the Sunshine State swoon. We think your regularly schedule Islanders are back in the saddle in Long Island.
26: Calgary Flames (2-4-1, 5 pts) (LW: 23) – Considering the fact that Calgary is losing home games left and right, we have to think that it is in a heck of a lot of trouble going forward from here. Only 15 goals scored is the lowest tally in the West.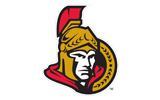 27: Ottawa Senators (4-5-0, 8 pts) (LW: 29) – Sorry, Ottawa. Winning three games in a row doesn't forgive the 36 goals that you have already allowed this year. No team is winning consistently with a defense that is that bad.
28: Montreal Canadiens (1-5-2, 4 pts) (LW: 24) – It's hard to think that the Habs, who are historically an unbelievable team when playing at the Bell Centre, only have two points to show for five games there this year without a victory.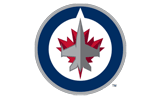 29: Winnipeg Jets (2-5-1, 5 pts) (LW: 28) – Things could be going from bad to worse for the Jets. They have to play their next seven games on the road, and they won't be back in town for a legitimate home stand until November 14th.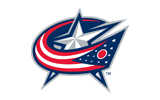 30: Columbus Blue Jackets (1-7-1, 3 pts) (LW: 30) – Want proof that anything can happen on any given day? The Blue Jackets absolutely blasted the mighty Red Wings this week! Too bad that that's their only victory of the season…
The following two tabs change content below.
Aaron Ryan
Aaron Ryan has been in the sportswriting biz since the late-90s, and he has worked side by side with some of the best and brightest in sports gambling. Always searching for the best trends in sports, Andrew uses his brilliant math mind to his advantage to beat the books.
Latest posts by Aaron Ryan (see all)