2011 NFL Power Rankings (After Week 8)
Updated: November 2, 2011
Ranking the NFL teams from No. 1 to No. 32 is never an easy task, but here at Bang the Book, we're keying in on all 32 teams in NFL betting action this year. Check out how the teams rank after Week 8 of the season!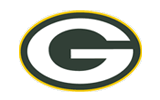 1: Green Bay Packers (7-0 SU, 5-2 ATS) (LW: 1) – If the Packers can find a way to get past QB Philip Rivers and the Chargers next week, the only game in which they might even remotely be challenged until the playoffs in is the duel at Detroit on Thanksgiving Day. Be careful, 1972 Dolphins…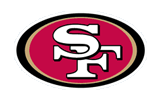 2: San Francisco 49ers (6-1 SU, 6-0-1 ATS) (LW: 3) – The time is going to come that the 49ers fail to cover a game. Of course, the time is also going to come when we wake up and realize that San Fran is going to probably end up getting a first round bye in the playoffs as well.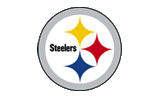 3: Pittsburgh Steelers (6-2 SU, 4-4 ATS) (LW: 5) – The Steelers finally have their signature win of the season, a two score victory over New England at home. That being said, they have the inside track to the No. 1 seed in the conference… for now… talk to us when this week's home game against Baltimore is said and done with.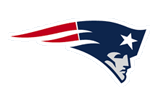 4: New England Patriots (5-2 SU, 4-3 ATS) (LW: 2) – There really is no shame to the Patriots losing at the Steelers. Sure, they would have loved to win that game to make sure that they would control their own destiny for the top seed in the playoffs, but in the end, knocking off the Jets and Bills at home down the stretch will probably be enough to get this team into the playoffs, likely with a first round bye.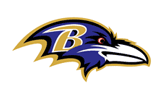 5: Baltimore Ravens (5-2 SU, 4-3 ATS) (LW: 6) – It wasn't overly pretty, but the Ravens turned a bit of a corner and put together a big second half to erase an inexcusable deficit built up by the Cardinals. SNF this week at Pittsburgh is the biggest game that this team will have all season long, as a win can give the Ravens the series sweep and the tiebreaker over the Steelers for the rest of the season.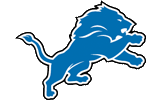 6: Detroit Lions (6-2 SU, 5-2-1 ATS) (LW: 8) – The Lions literally mocked QB Tim Tebow from start to finish last week, and the game was never really all that close. It does look like Detroit is back on track, but this is a well placed bye to get the team ready for a second half of the season that features a brutal, brutal schedule.
7: Buffalo Bills (5-2 SU, 4-2-1 ATS) (LW: 12) – The Bills shut out the Redskins last week, and though that might not look like that much of a feat when it's said and done with, we can't ignore the fact that right now, not only would they be in the playoffs, but they'd win the AFC East and have a first round bye in the playoffs as well.
8: New Orleans Saints (5-3 SU, 4-4 ATS) (LW: 4) – There's nothing else to say here but, "Shame on you, New Orleans." This was clearly a case of a team being full of itself off of a big, big blowout in Week 7. The Saints were probably also too busy looking ahead to the rematch with the Bucs in the Bayou this week.
9: New York Giants (5-2 SU, 3-3-1 ATS) (LW: 10) – So far this year at home, the Giants have lost to the Seahawks and should have lost to the Dolphins. Umm… And you wonder why a two game lead with nine to play on the rest of the division doesn't feel all that safe right now?
10: Atlanta Falcons (4-3 SU, 3-4 ATS) (LW: 11) – Atlanta can very quietly win its third straight game this week when it goes on the road to take on the Colts, but it could have a lot more success in the future. After this, the next three games are all at home, and going 2-1 in those three and 6-3 for the rest of the year is certainly not out of the question.
11: New York Jets (4-3 SU, 3-4 ATS) (LW: 13) – This the game that the Jets really have to win this year. Catching the Pats seems out of the question even though they are the same one game back that Buffalo is, but the Bills are the team that New York absolutely has to finish in front of. Winning this game in Orchard Park for the first road win of the year would be crucial.
12: Houston Texans (5-3 SU, 5-3 ATS) (LW: 14) – The Texans weren't spectacular on Sunday, but they were good enough, especially defensively to put away the Jags without much of a fight. They're 5-3, and they have what should be an easy win this week against Cleveland coming. All of a sudden, if this team is 6-3, it looks like a force to be reckoned with again.
13: Cincinnati Bengals (5-2 SU, 5-2 ATS) (LW: 17) – Cincinnati ended up plucking two touchdowns late against the Seahawks to make the final score more emphatic, but any time you can go on the road and win a big game like that, you've done something special. Remember though, the Bengals still have four games left with Pittsburgh and Baltimore, and going 0-4 in those games seems awfully likely at this point.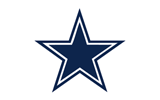 14: Dallas Cowboys (3-4 SU, 3-3-1 ATS) (LW: 7) – What we found out this week about the Cowboys is that their offense is easy to stifle if you have the corners to shut down both WR Dez Bryant and WR Miles Austin. QB Tony Romo looked lost for the most part, and the end result was a dominating effort for the Eagles. We still think that Dallas has the best team in the NFC East, though.
15: San Diego Chargers (4-3 SU, 2-5 ATS) (LW: 9) – San Diego fumbled, stumbled, and bumbled their way to a bad loss on national television at Kansas City to drop into a three way tie for the AFC West lead. The running back situation is as bad as could be, as all three of Curtis Brinkley, Mike Tolbert, and Ryan Mathews are hurt. Not good news with the Packers coming to town for sure.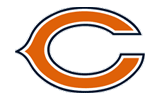 16: Chicago Bears (4-3 SU, 3-4 ATS) (LW: 15) – The Bears are still hanging in there at 4-3, but they really need to hit the burners, and quickly if they want to make the playoffs. This is a bad matchup this week on the road in the City of Brotherly Love on MNF.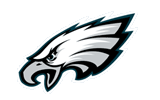 17: Philadelphia Eagles (3-4 SU, 3-4 ATS) (LW: 20) – We're not as excited over Philly's two game winning streak as most of the media is, but we do have to admit that this team does look a heck of a lot better now than it did before. Putting the ball in RB LeSean McCoy's hands 20-25 times per game has been the key for an offense that is traditionally pass happy.
18: Tampa Bay Buccaneers (4-3 SU, 3-4 ATS) (LW: 16) – Everyone is just expecting to see the Bucs roll over and die this week, but we really aren't all that sure. They have some good mojo right now, and with their abilities to pull out close games and with six games this year decided by a touchdown or fewer one way or the other, there's no doubt that they are at least going to have the ability to fight in this one.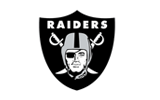 19: Oakland Raiders (4-3 SU, 5-2 ATS) (LW: 18) – The Raiders moved into that first place tie thanks to Kansas City of MNF, and now off of their bye, they have a real chance to come forward with QB Carson Palmer leading the way. It should be interesting to see how he does this week against Denver.
20: Kansas City Chiefs (4-3 SU, 5-2 ATS) (LW: 21) – Kansas City has won four games in a row and covered five in a row, but the team is still being outscored by six touchdowns on the season. We still don't really believe that this team is legit, but winning seven or eight games this year does suddenly seem like a remote possibility.
21: Tennessee Titans (4-3 SU, 3-4 ATS) (LW: 24) – Tennessee remains a thorn in Houston's side right now, and the truth of the matter is that it is only a game back of the Wild Card slots as well in the AFC. Still, there's just something that doesn't feel right about this team, and we might find out what that feeling is coming up for the rest of the season. RB Javon Ringer might be unseating the struggling RB Chris Johnson as the starting tailback for this team.
22: Cleveland Browns (3-4 SU, 1-4-2 ATS) (LW: 19) – And here's where things get ugly… The Browns have only scored 107 points this year, which really might be a cause for concern for QB Colt McCoy. Maybe his job as the future of this franchise isn't safe after all, though it's hard to complain about a 3-4 record in the AFC North for a team that is still rebuilding.
23: Minnesota Vikings (2-6 SU, 4-3-1 ATS) (LW: 26) – The Vikings have really played some better ball over the course of these last four weeks, and they are probably the best of the really, really bad teams in the league. QB Christian Ponder is going to grow with every passing week, and at least for this one day last week, he was able to knock off the man that many assume is going to be the Offensive Rookie of the Year, QB Cam Newton.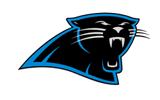 24: Carolina Panthers (2-6 SU, 5-3 ATS) (LW: 22) – Maybe it's high time that the Panthers start to draft some players on defense. They have the most points allowed in the NFC with 207, and as a result, QB Cam Newton and the crew just can't keep up, though we know that the offense has created a lot of those points as well.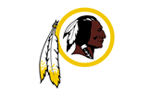 25: Washington Redskins (3-4 SU, 3-4 ATS) (LW: 23) – Anyone else want to bet against Dan Snyder losing his mind and trading five first round draft picks for QB Andrew Luck in a few months? This quarterbacks situation is a joke, as QB John Beck and QB Rex Grossman, at best, are third stringer caliber quarterbacks in this league.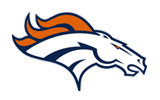 26: Denver Broncos (2-5 SU, 2-5 ATS) (LW: 25) – What we have now found out is that QB Tim Tebow does indeed stink as an NFL quarterback. He's cautiously getting the nod this week from Head Coach John Fox against the Raiders, but it's our guess that it'll be QB Brady Quinn by the time the team comes out of the locker room for the third quarter kickoff.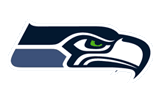 27: Seattle Seahawks (2-5 SU, 3-3-1 ATS) (LW: 27) – Another dismal offensive effort stuck QB Charlie Whitehurst on the bench and put back in QB Tarvaris Jackson. Much of the same. In the end, the Seahawks just stink, and getting blown away by the Bengals didn't do much except improve draft positioning for next year.
28: Jacksonville Jaguars (2-6 SU, 3-5 ATS) (LW: 28) – So much for a Jacksonville resurgence. The Jags were awfully offensively against the Texans, and the team's only score came thanks to a fumble recovery on defense and a short field. It's probably high time that the Jags cut ties with Head Coach Jack Del Rio, but it appears as though he is going to survive the team's bye week and coach for the rest of the season.
29: Arizona Cardinals (1-6 SU, 3-4 ATS) (LW: 29) – These bad teams are just so interchangeable it isn't even funny. We'll give the Cards some credit for taking a big lead into the locker room against the Ravens on Sunday, but if they lose to the Rams this week, they'll be right back in the dumps where they belong.
30: St. Louis Rams (1-6 SU, 1-6 ATS) (LW: 30) – The Rams finally covered their first spread of the season, and they did so in a big, big way. They were able to beat the Saints for their first SU victory of the season as well, and they do still have a reasonable chance these next several weeks to go on a run. They're at Arizona, at Cleveland, home against Seattle, home against Arizona, at San Fran, at Seattle, and home against Cincinnati, all but probably the game at the Niners of which is at least winnable.
31: Indianapolis Colts (0-8 SU, 2-6 ATS) (LW: 31) – Here's a newsflash that we know you didn't see coming: "Colts Lose Again." That being said, the team is coming back home this week after three straight road games, and we tend to think that somewhere along the way, the team is going to pick up that elusive first victory of the campaign.
32: Miami Dolphins (0-7 SU, 1-5-1 ATS) (LW: 32) – The Fins put up a fight last week in the Meadowlands, but they weren't able to finish off the job. That being said, they had to be smiling that the Rams won, as they now only have one more winless team to get out of the way before they can own the rights to that No. 1 pick in the draft by themselves.
The following two tabs change content below.
Adam Markowitz
is a staff writer living in the Orlando area. He has covered NFL, MLB, college football, CFL, AFL, NBA, college basketball, NASCAR, golf, tennis, and the NHL for a number of various outlets in his career, and he has been published by a number of different media outlets, including the Orlando Sentinel and the Wall Street Journal.
Latest posts by Adam Markowitz (see all)