2011 NFL Power Rankings (After Week 7)
Updated: October 27, 2011
Ranking the NFL teams from No. 1 to No. 32 is never an easy task, but here at Bang the Book, we're keying in on all 32 teams in NFL betting action this year. Check out how the teams rank after Week 7 of the season!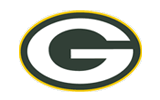 1: Green Bay Packers (7-0 SU, 5-2 ATS) (LW: 1) – We knew that it was only going to be a matter of time until the Packers failed to cover a game, but we're not so sure when the next time is that they'll lose one. After the bye, it off to San Diego for a duel with the Chargers, but that might be the last game this year in which the team is anywhere near being an underdog. Five of the last eight are at Lambeau Field.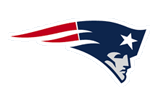 2: New England Patriots (5-1 SU, 4-2 ATS) (LW: 2) – The Pats have had a bye week to prepare for the Steelers, which is a game that might separate them as the top seed in the AFC playoffs when it's all said and done. Don't think that QB Tom Brady is going to be confused by a second straight defense.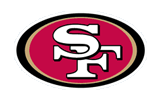 3: San Francisco 49ers (5-1 SU, 5-0-1 ATS) (LW: 4) – Do we really believe that the 49ers have the third best team in football? Of course not. What we do believe though, is that this team does have the inside track to, at least a home game in the playoffs, if not a first round bye. Can you picture the NFC West winner hosting a divisional round playoff game?
4: New Orleans Saints (5-2 SU, 4-3 ATS) (LW: 9) – Before you get all that excited over the fact that the Saints dropped 62 points in a game, let's remember that this is still indeed the Colts that we are talking about that they played against. No one was ever doubting the strength of this offense. It's the strength of the defense that we still aren't all that sure about.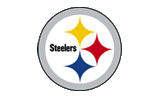 5: Pittsburgh Steelers (5-2 SU, 3-4 ATS) (LW: 7) – Here's the only thing that scares us about the Steelers right now. Their wins are against Indy, Seattle, Arizona, Jacksonville, and Tennessee. Wake us up when there is a team that is even going to sniff finishing at .500 or better on this list. And for what it's worth, there have been two playoff teams come calling to the Steelers, and both have won. If this holds up, Pittsburgh will be 5-4 after New England and Baltimore come to the Steel City.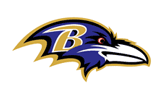 6: Baltimore Ravens (4-2 SU, 4-2 ATS) (LW: 3) – Will the real Baltimore Ravens please stand up? What was more embarrassing? Getting smacked at Tennessee or losing in a game in which the offense was as putrid as could be at Jacksonville? One thing is for sure, and that's that this team is awfully talented, but there is no doubt that the Ravens aren't living up to their potential at 4-2.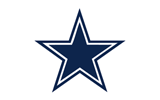 7: Dallas Cowboys (3-3 SU, 3-2-1 ATS) (LW: 13) – Are we being a little high on the Cowboys? Perhaps. However, let's take a look at what this team has already played this year… @ New York, @ New England, @ San Fran, and home against Detroit. And this team is 3-3? There's no doubt after this that five wins are coming, as Seattle, Buffalo, Washington, Miami, and Arizona are waiting on deck after the trip to the City of Brotherly Love.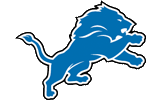 8: Detroit Lions (5-2 SU, 4-2-1 ATS) (LW: 5) – Have the Lions been exposed? They've now lost back to back home games, albeit against solid teams, but now, they have to go on the road at Denver, a place where they are figured to win. A loss here though, and all of a sudden, a place in the playoffs isn't guaranteed, especially with two games against Green Bay still to play.
9: San Diego Chargers (4-2 SU, 2-4 ATS) (LW: 6) – Shame on the Chargers for getting outscored 17-0 in the second half at MetLife Stadium last week against the Jets! QB Philip Rivers and this offense just don't look like they've got what it takes to get the job done when push comes to shove. Now, the Bolts have a game against Kansas City for first place in the AFC West.
10: New York Giants (4-2 SU, 3-2-1 ATS) (LW: 11) – The bye week was perfectly timed for the Giants. They now have a totally healthy lineup with RB Brandon Jacobs, DE Justin Tuck, DE Osi Umenyiora, and DB Prince Amukamara back in the lineup, and now, they get a second de facto bye week with Miami coming to town in Week 8.
11: Atlanta Falcons (4-3 SU, 3-4 ATS) (LW: 14) – The Falcons have had relatively tough games in back to back weeks, but they have passed both tests and now are starting to look more like a postseason contender once again. They'll still be hard pressed to get into the playoffs, but that win at Detroit really could pay dividends come tiebreaker time down the stretch.
12: Buffalo Bills (4-2 SU, 3-2-1 ATS) (LW: 12) – The Bills are all set to play their annual game in Toronto, and the hope is that they don't lose some of their swagger that they built up over the first six weeks of the season. This is the beginning of a very, very tough stretch of games, including duels against the Skins, Jets (twice), the Cowboys, just through the end of November. The hope is that Buffalo will win enough games to at least make it plausible to get into the playoffs in January.
13: New York Jets (4-3 SU, 3-4 ATS) (LW: 16) – With their season potentially hanging in the balance, the Jets manned up and put 17 unanswered points on the board in the fourth quarter against a stout San Diego outfit at home. We're still waiting for this team to win a road game this year though, and it could be a long uphill climb to challenge the rest of the teams in the AFC for a playoff spot from here.
14: Houston Texans (4-3 SU, 4-3 ATS) (LW: 19) – Talk about coming up with a win to save your job… Head Coach Gary Kubiak was likely faced with that dilemma this past week in Tennessee, and even without WR Andre Johnson, his offense came up with 41 points in a thorough beating of the Titans, Houston's top contender in the AFC South.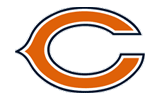 15: Chicago Bears (4-3 SU, 3-4 ATS) (LW: 20) – The Bears just barely hung on to take care of the Bucs in Jolly Ol' England, and now, there's a bye week to get used to being back on American soil. This team hasn't been pretty this year, but when you really sit down and look at it, of the seven games played, only games against Carolina and Minnesota came against teams that aren't at least challenging for playoff spots this year.
16: Tampa Bay Buccaneers (4-3 SU, 3-4 ATS) (LW: 8) – The Bucs will almost certainly rue the day that they volunteered to give up this home game to play the Bears at Wembley Stadium. We're not saying that it would have made all the difference in the world, but we do know that QB Josh Freeman just never felt like he was winning that game even though things got a heck of a lot closer than they probably should have been down the stretch. There are some major injury problems at tailback, as both RB Earnest Graham and RB LeGarrette Blount are banged up and are glad that there is a bye this week.
17: Cincinnati Bengals (4-2 SU, 4-2 ATS) (LW: 17) – The Bengals are favored on the road this week, something that we weren't so sure that we would have seen all season long. However, this is also going to be the first of a very, very hard trio of road games for the rest of this year for QB Andy Dalton. Going 1-2 at Seattle, Pittsburgh, and Baltimore would probably be considered a bit of a triumph for a team that is definitely overachieving.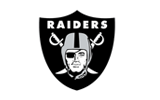 18: Oakland Raiders (4-3 SU, 5-2 ATS) (LW: 10) – We knew that Oakland was in trouble last week when it had to start QB Kyle Boller. QB Carson Palmer looked terrible, but we expected nothing less since he came in off of the bench after just three days of practice. The bye week should be good for the silver and black to get back on track for a push at the AFC West title.
19: Cleveland Browns (3-3 SU, 1-3-2 ATS) (LW: 22) – What an ugly game the Browns won on Sunday against the Seahawks… About the only good news now is that the team is still somehow 3-3, somehow still really controls its own destiny in the rough and tumble AFC North, and is getting RB Peyton Hillis back from various injuries this week.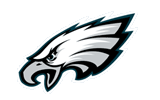 20: Philadelphia Eagles (2-4 SU, 2-4 ATS) (LW: 21) – Off of their bye week, the Eagles have to realize that this is a game against Dallas that they have to have. Lose this one, and they'll be three back in the NFC East in all likelihood with just nine games to play, and they could also be three back in the chase for a Wild Card slot as well. They already also have one loss at home in division, and a second would be devastating.
21: Kansas City Chiefs (3-3 SU, 4-2 ATS) (LW: 24) – The Chiefs have covered four games in a row and won three in a row since getting absolutely shelled in their first two games of the year. The schedule hasn't been all that tough though, which makes this week's game against San Diego all the more interesting. It's hard to believe that the defending division champs, after starting 0-3, could be in a first place tie for the division lead just four weeks later.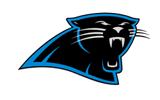 22: Carolina Panthers (2-5 SU, 5-2 ATS) (LW: 25) – Carolina's defense still needs some work, but its offense is still getting the job done. If this team were playing terrible, management would be getting blasted for paying a ton of money for RB DeAngelo Williams in the offseason, but all is forgiven every time that QB Cam Newton drops back to pass and delivers a highlight reel throw.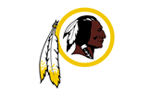 23: Washington Redskins (3-3 SU, 3-3 ATS) (LW: 15) – The ship in Washington is quickly sinking, and it's clear that Head Coach Mike Shanahan is going to end up going down with his ship when this season is said and done with. Unless he can somehow navigate the trick waters of the NFC East, the Redskins will finish in dead last in the division once again, and that probably means that Shanahan is out the door after just two seasons.
24: Tennessee Titans (3-3 SU, 2-4 ATS) (LW: 18) – The Titans really had to have that game against Houston on Sunday, and they just came out incredibly flat as a result. This looked like a team that was destined for six wins at best this year, and though that might be good enough to finish second in this division (heck, it might be good enough to win it, too!), it's not good enough to prove to be a contender for the Super Bowl. It might be high time that QB Jake Locker becomes the next of all of the rookie quarterbacks to take his turn as a starter.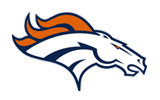 25: Denver Broncos (2-4 SU, 2-4 ATS) (LW: 28) – QB Tim Tebow has already had a statue erected in Gainesville for him. Now, he's trying for one in Denver. The former Florida Gator became the first quarterback in over three decades to erase a lead of greater than 14 points in the final three minutes of a game to win. That's a great accomplishment, but why is no one asking this question? Why were the Broncos down 15-0 to the Dolphins in the first place?
26: Minnesota Vikings (1-6 SU, 3-3-1 ATS) (LW: 26) – QB Christian Ponder's first play as a starting quarterback resulted in a long touchdown pass against the defending Super Bowl champs. He probably should have just retired right after that play… All joking aside, Ponder looked suitable, and he definitely has a future in this league. The question is what the Vikes would do if they ended up with the No. 1 pick in the NFL Draft…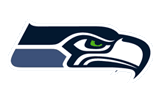 27: Seattle Seahawks (2-4 SU, 3-2-1 ATS) (LW: 23) – Geez, the Seahawks are bad… They went on the road and scored just one lousy field at the Dawg Pound, and they didn't even sniff 200 yards worth of total offense in the game. That's when you know that you have some serious problems. The Seahawks are probably still about eight or nine players short of having a solid offense and seven or eight short on defense, and things just aren't getting any better.
28: Jacksonville Jaguars (2-5 SU, 3-4 ATS) (LW: 29) – Shocking Baltimore was probably good for the future of Head Coach Jack Del Rio, but without a win this week at Houston, it was probably bad for the Jags, who badly need some more top talent on this team. Still, the AFC South is wide open, and if Jacksonville can string together a couple more wins, it could be right back in the playoff fight.
29: Arizona Cardinals (1-5 SU, 2-4 ATS) (LW: 27) – The bad news for Arizona is that it might end up going 1-15… and still might only have the No. 3 pick in the NFL Draft. The team was wiped clean with Pittsburgh at home in a terrible game on Sunday.
30: St. Louis Rams (0-6 SU, 0-6 ATS) (LW: 30) – Not that the Rams really had much of a chance of beating the Cowboys on the road anyway, but not having QB Sam Bradford didn't help matters any. This offense is just awful right now, scoring just a total of 56 points, less than 10 points per game.
31: Indianapolis Colts (0-7 SU, 2-5 ATS) (LW: 31) – The streak of consecutive 10 win seasons is gone. The Colts were embarrassed to the fullest extent on Sunday Night Football, losing 62-7 in a game that was never close against the Saints. It was the second worst beating in the history of the team, and it was the most points that the club ever allowed. It was also the first time since 1997 that Indy has started a season off at 0-7. That year, it finished with the top pick in the NFL Draft and took QB Peyton Manning… We're not saying that Andrew Luck can be the next Peyton Manning… we're just sayin'…
32: Miami Dolphins (0-6 SU, 0-5-1 ATS) (LW: 32) – How on earth does Head Coach Tony Sparano still have a job? Cam Cameron was fired after one 1-15 season, yet Sparano still gets to hang around after this dreadful start to the year? Things just aren't getting any better in Miami either. QB Matt Moore is trying to become one of the few, if not the only quarterback in the history of the league to lead two different teams to the No. 1 overall pick in the NFL Draft in consecutive seasons.
The following two tabs change content below.
Adam Markowitz
is a staff writer living in the Orlando area. He has covered NFL, MLB, college football, CFL, AFL, NBA, college basketball, NASCAR, golf, tennis, and the NHL for a number of various outlets in his career, and he has been published by a number of different media outlets, including the Orlando Sentinel and the Wall Street Journal.
Latest posts by Adam Markowitz (see all)