2011 NFL Power Rankings (After Week 4)
Ranking the NFL teams from No. 1 to No. 32 is never an easy task, but here at Bang the Book, we're keying in on all 32 teams in NFL betting action this year. Check out how the teams rank after Week 4 of the season!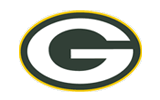 1: Green Bay Packers (4-0 SU, 3-1 ATS) (LW: 1) – The Pack put up their most dominating game of the year on Sunday, dropping the Broncos by scoring 49 points. That was the highest offensive output for a team this year, and QB Aaron Rodgers became the first man to account for six scores in a game. Green Bay is legit, but this is a tough test at Atlanta this weekend.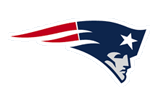 2: New England Patriots (3-1 SU, 3-1 ATS) (LW: 2) – QB Tom Brady didn't have a fantastic game last week against the Raiders, but WR Wes Welker had another 150+ yard game as a receiver. RB Stevan Ridley has really made this backfield dangerous this year, and the defense came up with its best game of the year, just in time to take on the Jets in a huge AFC East battle in Week 5.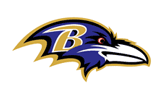 3: Baltimore Ravens (3-1 SU, 3-1 ATS) (LW: 3) – Don't let the 34 points on the board against the Jets fool you about the Baltimore offense. It was the defense that scored three times. QB Joe Flacco, in fact, had a terrible game to say the least, and the rushing game was rather non-existent with RB Ray Rice. That being said, wins are wins for the Ravens at this point, and they took the outright lead in the AFC North.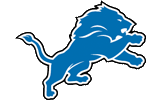 4: Detroit Lions (4-0 SU, 3-0-1 ATS) (LW: 8) – The Lions are the most interesting team in the league this year. Once again, WR Calvin Johnson scored two TDs in a game, just days after DC Rob Ryan said that he would be the third best receiver on the Cowboys. Oops. Still, this win to go to 4-0 wasn't necessarily about what Detroit did. It's also about what Dallas screwed up.
5: New Orleans Saints (3-1 SU, 3-1 ATS) (LW: 4) – We drop the Saints down a spot this week, but they really didn't do anything wrong. They came up with another solid showing at Jacksonville against a lame bunch of Jaguars. We're interested in the fact that this defense finally put together a great game, yet it has still allowed 98 points in four games this year.
6: Houston Texans (3-1 SU, 3-1 ATS) (LW: 5) – It's hard to say in one breath that the Texans just had their biggest win in franchise history and then in another flip them down a spot in our NFL power rankings, but that's exactly what we're doing. Still, RB Arian Foster looked like a man amongst boys out there, tearing apart the Pittsburgh defense for 155 yards and the game winning touchdown in the fourth quarter.
7: Tampa Bay Buccaneers (3-1 SU, 2-2 ATS) (LW: 11) – Tampa Bay didn't play all that well against Indy on Monday Night Football, but it was definitely a shoddily officiated game. In the end, the Bucs are 3-1, and we aren't so sure that they aren't the best team in this division. QB Josh Freeman just continues to have a knack for winning games late, a trait that we love about him and this team.
8: New York Giants (3-1 SU, 3-1 ATS) (LW: 13) – Is there such a thing as a quiet 3-1 team? WR Hakeem Nicks had a nice game last week with over 160 receiving yards, but the real hero was QB Eli Manning, who led the team on three TD drives in the fourth quarter on the road to take a big time game. Sure, it was at Arizona, but road wins are still road wins, especially across the country.
9: Buffalo Bills (3-1 SU, 2-2 ATS) (LW: 7) – It was awfully predictable to think that the Bills could get knocked off by the Bengals on the road, as this is a team that we probably still have severely overrated at No. 9 in our NFL power poll. That being said, QB Ryan Fitzpatrick and company had a terrible offensive game… and still scored 20 points.
10: Atlanta Falcons (2-2 SU, 1-3 ATS) (LW: 14) – The Falcons allowed the Seahawks to stick around in a game that really shouldn't have been close last week at Qwest Field, but just as we credited the Giants for a big win out West, we'll credit Atlanta with one as well. QB Matt Ryan and the offense are coming off of their best game yet, but they'll need even better to take down the Pack in a rematch of last year's playoff game on Sunday Night Football.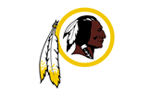 11: Washington Redskins (3-1 SU, 3-1 ATS) (LW: 15) – Washington split on the road at Dallas and St. Louis, and both games were just absolute wars. The defense actually is ranked No. 1 in the NFC in scoring with just 63 points conceded, and if this remains the case, QB Rex Grossman and a newly replenished running game with RB Ryan Torain really could be good enough to get the Skins into the postseason discussion.
12: San Diego Chargers (3-1 SU, 1-3 ATS) (LW: 16) – The Bolts covered their first NFL odds of the season when they beat up the Dolphins, but even that wasn't as easy as it should have been, especially against a backup quarterback in QB Matt Moore. Getting TE Antonio Gates back in the fold will be crucial for this offense, but he probably won't be back until Week 6.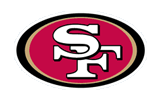 13: San Francisco 49ers (3-1 SU, 3-0-1 ATS) (LW: 19) – QB Michael Vick threw for over 400 yards and accounted for almost 500 in total offense, and the offense for the Niners was banged up with RB Frank Gore nursing injuries. However, Head Coach Jim Harbaugh earned his biggest win in his brief NFL coaching career in the City of Brotherly Love. San Fran has a two game lead now in the NFC West.
14: Tennessee Titans (3-1 SU, 2-2 ATS) (LW: 20) – The Titans finally got a good game out of RB Chris Johnson last week, and though we aren't all that excited about how tough this schedule has been thus far, a 3-1 start is a great first quarter of the season for any club, but especially one that lost its best receiver a week ago.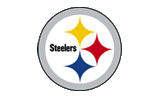 15: Pittsburgh Steelers (2-2 SU, 1-3 ATS) (LW: 6) – We're looking at the standings right now in the AFC North, and we see the Steelers in last place. Yikes! QB Ben Roethlisberger is hurt, LB James Harrison is out for a few weeks, RB Rashard Mendenhall might not play this week, and this offensive line is still a wreck. For some reason, we're not sure that the Steelers are even going to finish .500 this year.
16: New York Jets (2-2 SU, 1-3 ATS) (LW: 9) – Speaking of teams that we don't know if they're that good… No running game, no offensive line, and a quarterback that really hasn't matured quite yet… Are the Jets really that good either? We're just not all that sure, and we know that this team is likely going to be 2-3 after this week.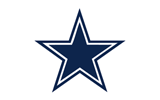 17: Dallas Cowboys (2-2 SU, 1-2-1 ATS) (LW: 10) – We wouldn't want to be QB Tony Romo for the next two weeks. He was already the scapegoat in a Week 1 loss in the Big Apple even though that wasn't necessarily entirely his fault, but this time around, he is absolutely the man to blame. You can't blow a 24 point lead in the second half without getting some help from both teams. Romo obliged, throwing three picks, two of which were returned for touchdowns to cost Dallas a 3-1 start to the year in the suddenly stellar looking NFC.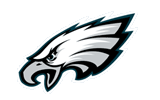 18: Philadelphia Eagles (1-3 SU, 1-3 ATS) (LW: 12) – QB Michael Vick says that he and his teammates need to be a lot better. The truth of the matter is that this squad just looks bitten right now. Not only did K Alex Henery miss two short field goals, either of which would have iced the game against the Niners on Sunday, but the team also fumbled on the goal line in the first half that could have probably put the game away as well. Now, the team is 1-3 and might need to go 10-2 in its last 12 games of the year to make it into the postseason.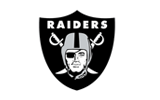 19: Oakland Raiders (2-2 SU, 3-1 ATS) (LW: 17) – We don't know if Head Coach Hue Jackson really knows what he is talking about when he says that his team is expected to win the AFC West this year. However, this is a team that is going to stick around in the playoff race all season long. If the Raiders can win on Sunday in Houston, they will definitely prove to be contenders for the long run.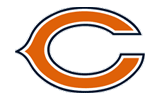 20: Chicago Bears (2-2 SU, 1-3 ATS) (LW: 21) – Chicago just barely survived against the Panthers last week, and it needs to come up big on Monday Night Football in the Motor City to salvage a shot at the playoffs. RB Matt Forte is coming off of a 200+ yard rushing performance, one of the best showings a back has had all season long.
21: Cleveland Browns (2-2 SU, 1-2-1 ATS) (LW: 18) – QB Colt McCoy and company didn't play well last week against the Titans, but all definitely isn't lost. This is a team that can still make some noise, though the fact that its two wins have come against winless Miami and winless Indianapolis isn't all that exciting.
22: Cincinnati Bengals (2-2 SU, 3-1 ATS) (LW: 30) – We almost feel dirty moving the Bengals up to No. 22 in this week's poll, but we know that at 2-2, this is a squad that is a lot more competent than we once figured. The only question is when RB Cedric Benson is going to have to serve the suspension that he appealed and played through last week.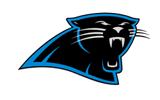 23: Carolina Panthers (1-3 SU, 3-1 ATS) (LW: 22) – It's clear that QB Cam Newton does indeed have the skills to be an NFL quarterback. He now has three 300+ yard passing games on the year. Sure, the team has lost all three of those games, but the time is going to come when the rest of the team starts to catch up to his skills.
24: Arizona Cardinals (1-3 SU, 2-2 ATS) (LW: 23) – The Cardinals really shouldn't have blown this big lead to the Giants down the stretch last week, but we've come to expect nothing less from this team. Is Head Coach Ken Whisenhunt on the hot seat? One thing is for sure, and that's that the seat is definitely getting warmer in the desert after a loss like that.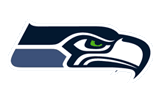 25: Seattle Seahawks (1-3 SU, 2-2 ATS) (LW: 26) – We'll take Seattle up a tiny notch this week for posting a nice comeback against the Falcons, though it came up short. We're not so sure if we agree with Head Coach Pete Carroll electing to try a 61 yard field goal to win, but it was definitely admirable to give it a whack.
26: Kansas City Chiefs (1-3 SU, 2-2 ATS) (LW: 31) – The Chiefs might have screwed over their chances to suck bad enough to get QB Andrew Luck with the No. 1 overall pick in the NFL Draft, and they can do so much worse this week when they take on the Colts.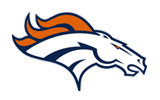 27: Denver Broncos (1-3 SU, 1-3 ATS) (LW: 24) – Is this the last week for QB Kyle Orton as the starting quarterback for the Broncos? We just don't quite know what Denver is thinking about QB Tim Tebow… or QB Brady Quinn for that matter. The defense was lit up last week at the Packers, and Head Coach John Fox knows that he has a team that is going to require a heck of a lot of work to repair from the Josh McDaniels era.
28: Minnesota Vikings (0-4 SU, 1-2-1 ATS) (LW: 25) – In four games the Vikings have had a lead. In four games they've turned up without a victory. We'll ask the same question about QB Donovan McNabb as we asked about QB Kyle Orton. With a rookie in QB Christian Ponder waiting in the wings, how much longer can Minnesota afford to wait? At least the Vikes are favored this week again versus the lowly Cardinals.
29: Jacksonville Jaguars (1-3 SU, 1-3 ATS) (LW: 29) – Head Coach Jack Del Rio is clearly working on his resume in between practices and games right now. The team has nothing to lose by using QB Blaine Gabbert at this point, and though he didn't play all that well against the Saints, at least he is starting to build a rapport with guys like WR Mike Thomas and TE Marcedes Lewis.
30: St. Louis Rams (0-4 SU, 0-4 ATS) (LW: 27) – The Rams just don't look like they have anything going offensively right now. Their defense didn't play that poorly against the Redskins last week, but the offense felt like it was three and out on virtually every drive. No excuses either. RB Steven Jackson played a full game. Simply put, QB Sam Bradford just needs to complete a higher percentage of his passes than what he has been doing.
31: Indianapolis Colts (0-4 SU, 2-2 ATS) (LW: 32) – With QB Curtis Painter, the Colts are going to end up winning a couple more games than what QB Kerry Collins would have. That being said, we think that WR Pierre Garcon could be in for a good second quarter of the season until the defenses catch up with him. At least it's a remote sign of promise for the future in Indy.
32: Miami Dolphins (0-4 SU, 0-3-1 ATS) (LW: 28) – At this point, the Dolphins really should just be tanking games. In fact, Head Coach Tony Sparano should be fired for winning instead of for losing. To make matters worse, QB Chad Henne went down with a shoulder injury last week. Good news this week, though. Miami is only a three point underdog against the bye week.
The following two tabs change content below.
Adam Markowitz
is a staff writer living in the Orlando area. He has covered NFL, MLB, college football, CFL, AFL, NBA, college basketball, NASCAR, golf, tennis, and the NHL for a number of various outlets in his career, and he has been published by a number of different media outlets, including the Orlando Sentinel and the Wall Street Journal.
Latest posts by Adam Markowitz (see all)