2011 NFL Draft Preview – NFC South Team Needs
The 2011 NFL Draft is right around the corner, and here at Bang the Book, we've got all of the team needs for the NFC South squads drawn up in preparation for the draft.
Atlanta Falcons
Draft Choices: 27, 59, 91, 124, 158, 192, 210, 229, 230
Team Needs: DB, DL, OL, LB
2011 NFL Draft Analysis: Matt Ryan and the Falcons had the best record in the NFC in 2010 with a 13-3 record. However, they ran into an absolute buzzsaw in the Green Bay Packers and were blown out at home in the Divisional Round of the playoffs. The Packers' 48-21 victory highlighted the need for the Falcons to improve in the secondary and along the defensive front and the team is expected to fill one of those needs with their first round pick. This is one of the deepest drafts for defensive linemen of all time and many mock draft analysts believe that this is the route the Falcons will go. Defensive ends Cameron Heyward and Adrian Clayborn are definite options as is Muhammad Wilkerson.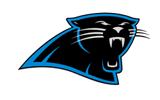 Carolina Panthers
Draft Choices: 1, 65, 97, 98, 132, 166, 203, 244
Team Needs: QB, DL, OL, WR
2011 NFL Draft Analysis: Last year's worst team gets the first pick in the draft and it is widely expected that the Panthers will take Heisman Trophy winning QB Cam Newton. Newton draws comparisons to Vince Young with his athleticism, but is a more polished passer coming out of college than Young was. The drafting of Newton might also soothe beleaguered WR Steve Smith, who recently began to rumble that he wanted out of Carolina. If the Panthers decide not to go with Newton, they will take either Marcell Dareus or Von Miller. Both Dareus and Miller would immediately help Carolina's defense but don't have the chance to change the franchise like Newton does.
New Orleans Saints
Draft Choices: 24, 56, 72, 88, 226, 243
Team Needs: DL, LB, RB, OL
2011 NFL Draft Analysis: The Super Bowl XLIV champs were stunned by the Seahawks in the first round of the playoffs last season but don't have many glaring holes to fill in the draft. At some point, the Saints will draft a running back as the New Orleans running game struggled throughout the season, but it is unlikely they will do so with their first round pick. DC Gregg Williams loves to pressure the quarterback and will push for a pass rusher in the first round. Ends Adrian Clayborn and Cameron Heyward are both distinct possibilities as are Brooks Reed, Justin Houston, and Akeem Ayers. New Orleans could also draft an offensive lineman to help keep pressure off Drew Brees if a talent like Gabe Carimi or Nate Solder is available.
Tampa Bay Buccaneers
Draft Choices: 20, 51, 84, 116, 151, 187, 222, 238
Team Needs: DL, DB, WR, LB
2011 NFL Draft Analysis: Raheem Morris performed one of the best turnarounds of the season in 2010, making the Buccaneers a 10-6 team that just finished outside of the playoff picture. However, the Bucs have a plethora of needs that they will need to address in the upcoming draft. Tampa Bay is targeting the defensive line position and has its fingers crossed that star Clemson DE Da'Quan Bowers falls all the way to pick 20. Bowers has elite talent and was considered a Top 5 pick a few months ago, but questions about his knees have dropped him down team's boards and he could fall this far. The Bucs could also look for a cornerback after Aqib Talib got into trouble yet again this offseason and it remains doubtful that he will return. CB Jimmy Smith would be the best defensive back on the board, but after their experience with DB they may be reticent to take another cornerback with character issues.
The following two tabs change content below.
Adam Markowitz
is a staff writer living in the Orlando area. He has covered NFL, MLB, college football, CFL, AFL, NBA, college basketball, NASCAR, golf, tennis, and the NHL for a number of various outlets in his career, and he has been published by a number of different media outlets, including the Orlando Sentinel and the Wall Street Journal.
Latest posts by Adam Markowitz (see all)