2011 NFL Betting Preview – Carolina Panthers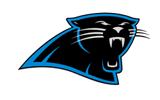 Carolina Panthers (2-14 SU, 4-12 ATS, 4th Place in NFC South)
There weren't many games last year that the Carolina Panthers were tremendously effective, as they were blown out of the water more often than not, as demonstrated by their four covers on the campaign. With some new blood in the water though, things could step in the right direction on Tobacco Road this year.
We knew that John Fox was a dead man walking all of last season, and it was no surprise that he was no resigned at the end of the season. The new man in charge is Ron Rivera, who will be sure to bring an entirely different mentality to the squad this year.
QB Jimmy Clausen isn't out the door, but it is clear that his time as a potential starting quarterback in this league is finished. Clausen threw for just 1,558 yards in 10 starts, and he threw for just three scores against a whopping nine INTs. QB Matt Moore started five games and was largely inefficient as well, which is why he was not resigned by the team this year.
With the top pick in the NFL Draft, Carolina really had to make a splash, and it did so by taking former Auburn Tigers QB Cam Newton. There is a real question whether Newton's game is going to translate at the NFL level or not, and we just aren't so sure that it will. Save for Michael Vick, quarterbacks that make things happen with their legs first and their arm second typically haven't worked out that well (See: Tarvaris Jackson and Vince Young).
Newton, Clausen, and newcomer QB Derek Anderson are going to vie for reps early in the season, but we fully expect to see Newton take over at some point.
There really isn't a ton of talent floating around in Carolina right now, but the team is deep at linebacker, led by LB Jon Beason, and running back. Jonathan Stewart was potentially expecting to be the only back in the backfield this year of note, but RB DeAngelo Williams resigned at the start of free agency.
Carolina is clearly the worst team in this division, and it will be in line for a top draft choice once again this year. Still, nothing can be as bad as last season was, and we expect to see a bit of a turnaround start in 2011.
2011 Carolina Panthers Predictions: 5-11, 4th Place NFC South
The following two tabs change content below.
Aaron Ryan
Aaron Ryan has been in the sportswriting biz since the late-90s, and he has worked side by side with some of the best and brightest in sports gambling. Always searching for the best trends in sports, Andrew uses his brilliant math mind to his advantage to beat the books.
Latest posts by Aaron Ryan (see all)