2011 College Football Power Rankings (Through Week 9)
Updated: November 2, 2011
Ready to take a look at the Top 25 college football power rankings for this week? We've assembled the best comprehensive Top 25 on the internet, so check out how our teams are faring through Week 9 of the season!
1: LSU Tigers (8-0 SU, 6-2 ATS) (LW: 1) – After this week, if the Bayou Bengals can go into Tuscaloosa and come away with a victory, there will no doubt whatsoever that they are the best team in the country. It would give them a second win over a Top 5 team, and a third on the road against a Top 25 teams as well.
2: Alabama Crimson Tide (8-0 SU, 7-1 ATS) (LW: 2) – The Tide are still trying to cling to that top spot too, and with a slightly weaker schedule and for the fact that this game is at home, it probably has that much more meaning to Bama than it does to LSU.
3: Stanford Cardinal (8-0 SU, 8-0 ATS) (LW: 3) – Winning in three overtimes on the road at USC was probably one of the better wins that any team has come up with this year. After this week, it'll be interesting to see where the Cardinal end up in relation to the loser of the Alabama/LSU game.
4: Oklahoma State Cowboys (8-0 SU, 7-1 ATS) (LW: 4) – And the rich just continue to get richer… The Pokes can knock Kansas State out of any remote BCS consideration this week and bolster their own resume by winning at home as huge favorites. Fortunately for Okie State, the BCS rankings don't care about how many points you're favored by.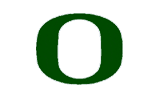 5: Oregon Ducks (7-1 SU, 4-3-1 ATS) (LW: 5) – Oregon didn't have the easiest time in the world with Washington State, but it did win the game relatively comfortably. These next three games are huge, as they are @ Washington, @ Stanford, and home against USC before finishing up with the Civil War.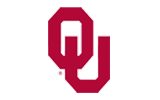 6: Oklahoma Sooners (7-1 SU, 5-3 ATS) (LW: 9) – We now believe that the Sooners are going to be in the BCS once again regardless of how they finish up the season as long as they don't lose again before playing Oklahoma State in Bedlam. OU looked great on the road at Kansas State, and it deservedly has moved up to one spot within our Top 5 once again.
7: Boise State Broncos (7-0 SU, 4-3 ATS) (LW: 7) – Not playing is generally about as good as playing and winning by 30 for the Broncos at this point, as they are hopelessly going to have to sit there and hope for the best when the BCS rankings are all said and done with.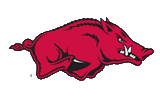 8: Arkansas Razorbacks (7-1 SU, 4-4 ATS) (LW: 8) – Yikes, Arkansas… back to back weeks of struggling on the road against lousy SEC foes makes this game against South Carolina at home suddenly look like one that reasonably could actually be lost.
9: Nebraska Cornhuskers (7-1 SU, 3-5 ATS) (LW: 11) – The Cornhuskers are tied atop the Legends Division after beating Michigan State, and now, it is a win at Michigan away from really seizing control of this conference for a potential rematch with Wisconsin in the Big Ten Championship Game.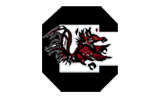 10: South Carolina Gamecocks (7-1 SU, 4-4 ATS) (LW: 13) – Going on the road and winning in Rocky Top was great, and after this tumultuous season, there is just one road game left to win to send Carolina back to the SEC Championship Game. Just one problem… the game is at Arkansas…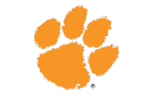 11: Clemson Tigers (8-1 SU, 7-2 ATS) (LW: 6) – Clemson was due to fall off the face of the earth, and this was the right time for it to happen. Barring an epic collapse in two weeks against Wake Forest at home though, there is still nothing for this team to worry about. It will still be in the ACC Championship Game and have a chance to fight for the Orange Bowl bid.
12: Houston Cougars (8-0 SU, 6-2 ATS) (LW: 15) – Houston hasn't played that much of a schedule this year, but that '0' in the loss column really speaks volumes, especially against a Conference USA that isn't as bad as it has to be perceived. The team is in the Top 14 in the BCS now, which at least makes it eligible, though it'll still take a lot for the Cougs to get in.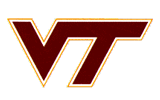 13: Virginia Tech Hokies (8-1 SU, 2-7 ATS) (LW: 16) – The Hokies still need to win @ G-Tech and @ Virginia to make it to the ACC Championship Game, but once again, it looks as though Head Coach Frank Beamer is going to have a team that ends the year ranked in or near the Top 10 in the country.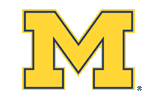 14: Michigan Wolverines (7-1 SU, 6-2 ATS) (LW: 18) – It really doesn't look like Big Blue is going to fall apart this year as we have grown accustomed to, especially after reaming Purdue last week at home. There's still a lot of work to do in these last four games of the year, but the Wolverines are probably three wins away from at least challenging for a BCS bid.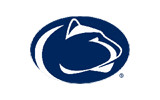 15: Penn State Nittany Lions (8-1 SU, 2-7 ATS) (LW: 19) – With a 2-7 ATS mark and a 1-7-1 mark for 'over' bettors, no one is confusing Penn State for a team that is winning pretty games. Alas, it is still just two more wins somewhere along the way from going to the first ever Big Ten Championship Game.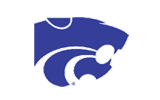 16: Kansas State Wildcats (7-1 SU, 6-2 ATS) (LW: 10) – Congrats, Kansas State. You have officially been exposed as a fraud. If the Wildcats couldn't figure out how to stop QB Landry Jones and the Sooners, they probably aren't going to go to Stillwater and stop QB Brandon Weeden and the Pokes either.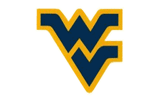 17: West Virginia Mountaineers (6-2 SU, 4-4 ATS) (LW: 21) – The Mountaineers only spent one week outside of our Top 20 after surviving the snow and the Scarlet Knights. There should be nothing really standing in the way of WVU and the BCS this year, though UC is still on top of the division.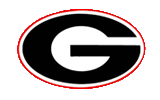 18: Georgia Bulldogs (6-2 SU, 5-3 ATS) (LW: 23) – Coming back against Florida was a huge accomplishment for the Bulldogs. They're still going to need some help to get the job done, but now, they have to be considered the favorites to win the SEC East, which would certainly save Head Coach Mark Richt's job for at least another year.
19: Southern Mississippi Golden Eagles (7-1 SU, 6-2 ATS) (LW: 24) – We just love Conference USA this year. Sure, East Carolina, Marshall, and USC are all right around .500 teams, but we think that they are all deserving of bowl consideration this year if they can reach that coveted 6-6 plateau. That being said, the Eagles are still the best of the bunch in this conference, save for Houston.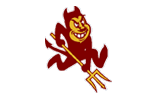 20: Arizona State Sun Devils (6-2 SU, 3-4-1 ATS) (LW: 25) – Arizona State's season has, at least to this point, at least almost reached expectations. The outright South Division title in the Pac-12 seems like a lock now as long as the team can get past the Bruins this week in LA.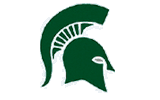 21: Michigan State Spartans (6-2 SU, 5-3 ATS) (LW: 12) – What we have learned about Michigan State is simple: This team just cannot play a big game on the road. That's bad news with roadies at Iowa and Northwestern to play. In all likelihood though, winning out will still put the Spartans in the conference title game.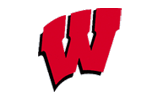 22: Wisconsin Badgers (6-2 SU, 5-2-1 ATS) (LW: 14) – From a team that was 5-0-1 ATS and 6-0 SU to one that has fallen 18 spots in the last two weeks, the Badgers surely have had a tumultuous season. Again, it's all not said and done yet, as a return trip to the Rose Bowl is still possible. However, there are just no more slips that can be afforded.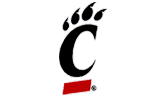 23: Cincinnati Bearcats (6-1 SU, 5-2 ATS) (LW: NR) – Funny… The Bearcats are 6-1 SU and 5-2 ATS, yet no one believes that they really have the ability to play with anyone. A bowl game of the Cats against Kansas State would be awfully appropriate, don't you think?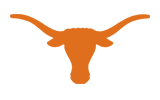 24: Texas Longhorns (5-2 SU, 4-3 ATS) (LW: NR) – It seems like all eternity ago that the Longhorns were getting creamed by Oklahoma. Still, the tough Big XII is likely going to keep the Horns out of the Top 25 by the end of the season unless perhaps 9-4 gets the job done.
25: Florida State Seminoles (5-3 SU, 4-4 ATS) (LW: NR) – Since getting bounced in three straight week, the Seminoles have come back with vengeance, posting three straight wins by at least 25 points. We know that the pollsters don't quite agree yet, but we still think that this is one of the best teams in the country that no one is talking about.
The following two tabs change content below.
Adam Markowitz
is a staff writer living in the Orlando area. He has covered NFL, MLB, college football, CFL, AFL, NBA, college basketball, NASCAR, golf, tennis, and the NHL for a number of various outlets in his career, and he has been published by a number of different media outlets, including the Orlando Sentinel and the Wall Street Journal.
Latest posts by Adam Markowitz (see all)