2011 College Football Power Rankings (Through Week 8)
Updated: October 26, 2011
Ready to take a look at the Top 25 college football power rankings for this week? We've assembled the best comprehensive Top 25 on the internet, so check out how our teams are faring through Week 8 of the season!
1: LSU Tigers (8-0 SU, 6-2 ATS) (LW: 1) – All of the fun and games are now over for the Bayou Bengals. They blown out all of the teams that they've needed to blow out, and now, they have their de facto National Championship Game play in duel against Alabama coming in two weeks.
2: Alabama Crimson Tide (8-0 SU, 7-1 ATS) (LW: 2) – Alabama went into the dressing room tied 6-6 with Tennessee on Saturday… and it still covered a 30 point spread… It was just another way that the Tide were able to flex their muscles going into their bye week on the eve of the Alabama/LSU game.
3: Stanford Cardinal (7-0 SU, 7-0 ATS) (LW: 5) – The big winners this week were the Cardinal, who have two more teams out of the way in their move up the BCS rankings. Running for over 400 yards on Washington was an amazing feat for a team that is supposed to revolve around QB Andrew Luck.
4: Oklahoma State Cowboys (7-0 SU, 6-1 ATS) (LW: 6) – Okie State probably would have rather seen Oklahoma win on Saturday, but it still knows that winning out gets the job done and gets it into the BCS National Championship Game. There is no doubt in our minds that this is an 11-0 team going into Bedlam.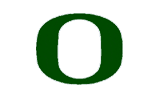 5: Oregon Ducks (6-1 SU, 4-2-1 ATS) (LW: 7) – The Ducks just keep rolling, and it is clear that they have no one stopping them before playing USC and Stanford this year in the Pac-12. Winning out parlayed with just one more loss between the winner of the LSU/Alabama game and Oklahoma State could be enough for the Quack Attack.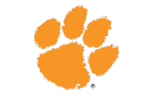 6: Clemson Tigers (8-0 SU, 7-1 ATS) (LW: 9) – The Tigers are just continuing to pull away from the rest of the pack in the ACC, and if they can win this week at a struggling Georgia Tech side, they can officially put away everyone aside from Wake Forest in the ACC Atlantic Division. QB Tajh Boyd's powerful offense is rounding him into potential Heisman Trophy form.
7: Boise State Broncos (7-0 SU, 4-3 ATS) (LW: 8) – Boise State didn't blow away Air Force like we were waiting for, but it didn't exactly struggle that much either. The Broncos are just doing everything that they can do, which is winning games and hoping that the rest of the teams around them fall and fall several times.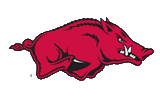 8: Arkansas Razorbacks (6-1 SU, 4-3 ATS) (LW: 10) – And the harsh reality remains for the Hogs… They'll be going to the Cotton Bowl this year if they can't beat LSU in Baton Rouge, as 10-2, even with those losses coming to LSU and Alabama won't be enough to put this team in the BCS even if it is ranked as high as No. 3 in America.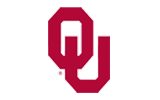 9: Oklahoma Sooners (6-1 SU, 4-3 ATS) (LW: 3) – Going undefeated is just incredibly hard in college football, and that's what the Sooners found out this past week against Texas Tech. It's going to take a lot to get OU back in the National Championship chase, but there is obviously absolutely no margin for error any longer.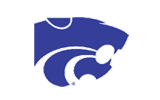 10: Kansas State Wildcats (7-0 SU, 6-1 ATS) (LW: 14) – Many would clamor that Kansas State should be ranked in front of Oklahoma. We think that the Wildcats are lucky to be in our Top 10. We think they won't even be considered for our poll in three weeks' time after dealing with Oklahoma, Oklahoma State, and Texas A&M in consecutive weeks. As hard as it is to believe, the Cats might be done being favored in games this year.
11: Nebraska Cornhuskers (6-1 SU, 2-5 ATS) (LW: 11) – As questionable as Nebraska has looked at times this year, it really is just five wins away from going to the Big Ten Championship Game. This is a big, big game this week against Michigan State in the cornfields.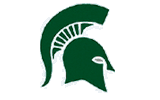 12: Michigan State Spartans (6-1 SU, 5-2 ATS) (LW: 18) – More miracles for Sparty… Almost a year to date after pulling off the "Little Giants" miracle with the fake field goal in overtime that beat Notre Dame, a Hail Mary to a former quarterback after a several minute booth review pulled off the upset of Wisconsin.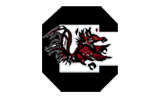 13: South Carolina Gamecocks (6-1 SU, 3-4 ATS) (LW: 13) – South Carolina is going to try to hold on for the rest of the year, but all of a sudden, without QB Stephen Garcia and RB Marcus Lattimore, this looks like a very inexperienced team that just isn't all that talented enough to stick around with the big boys in the SEC.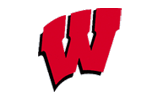 14: Wisconsin Badgers (6-1 SU, 5-1-1 ATS) (LW: 4) – Shame on you, Wisconsin. To come all the way back from down two touchdowns at Michigan State, only to lose it on a Hail Mary at the gun? The Badgers' best hopes now are for the Rose Bowl, and Head Coach Brett Bielema has to remind his team that winning out still could make this the winningest team in Wisconsin history.
15: Houston Cougars (7-0 SU, 5-2 ATS) (LW: 15) – The Cougars will get to flex their muscles in primetime on Thursday against Rice, but even winning that game by 100 won't get them moving up in the rankings all that far.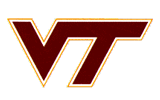 16: Virginia Tech Hokies (7-1 SU, 2-6 ATS) (LW: 16) – With Miami basically already out of the way, Virginia Tech knows that it needs to beat Duke and Georgia Tech in the next two weeks, and then a rematch with Clemson awaits in the ACC Championship Game for what will likely amount to the conference's only BCS bowl bid.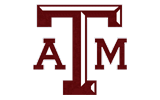 17: Texas A&M Aggies (5-2 SU, 2-5 ATS) (LW: 17) – There are still plenty of chances for A&M to get back into the BCS chase even if it doesn't win the Big XII, but it is going to require beating some awesome teams along the way to do it.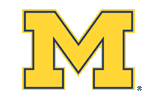 18: Michigan Wolverines (6-1 SU, 5-2 ATS) (LW: 19) – In a week of carnage, Michigan was off, and all of a sudden, it legitimately could be a BCS at large team with so many teams in front of it from the Big XII and the SEC.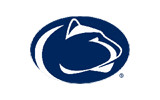 19: Penn State Nittany Lions (7-1 SU, 2-6 ATS) (LW: 20) – Head Coach Joe Paterno just tied the record for most wins in FBS history. However, we still don't think that the old man is anywhere near done at this point, as he has a lot of work left to do with his suddenly 7-1 Nittany Lions.
20: Texas Tech Red Raiders (5-2 SU, 5-2 ATS) (LW: NR) – If you can go on the road and win a game in Norman, we don't care what your record is. You deserve a spot in the Top 25 in the country. Tech probably deserved to be in the Top 25 at 4-0, but after two losses, it was forgotten about. The guns are up in Lubbock now for sure.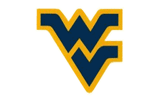 21: West Virginia Mountaineers (5-2 SU, 3-4 ATS) (LW: 12) – Shame on the Big East… On Friday night, its top two teams went on the road and were beaten and beaten badly, showing just how mediocre this conference really is from top to bottom. West Virginia is the last hope for a Top 25 team for the rest of this year, and one more loss likely removes this conference from the rankings for the rest of the season, especially since Cincinnati appears to be a paper tiger at 6-1.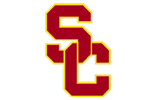 22: USC Trojans (6-1 SU, 4-3 ATS) (LW: NR) – The Men of Troy might not have a bowl game to look forward to this year, but they do have a pair of Heisman Trophy contenders on offense in WR Robert Woods and QB Matt Barkley. These two are legitimately NFL superstars in the making in LA.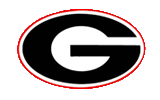 23: Georgia Bulldogs (5-2 SU, 4-3 ATS) (LW: 25) – Georgia took a week off, and now, it has a chance to really prove that it is back if it can beat Florida in the World's Largest Cocktail Party. Head Coach Mark Richt will be safe if he can win this game and guide Georgia to a respectable bowl game, but losing this one could be the straw that broke the camel's back.
24: Southern Mississippi Golden Eagles (6-1 SU, 5-2 ATS) (LW: NR) – It's laughable that we think Conference USA is a better conference than the Big East. SMS is the only team in the East Division that is above .500, but there are definitely some tough, tough squads that await along the way. Still, with just 135 points allowed in seven games, this is one of the best defensive teams in this conference.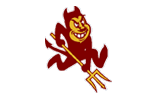 25: Arizona State Sun Devils (5-2 SU, 2-4-1 ATS) (LW: NR) – The Sun Devils are back in the back end of our Top 25, and there is no doubt that this time, they'll be staying for a couple weeks. There really shouldn't be a loss on this team's schedule for the rest of the year, and with USC out of the way thanks to probation, a 10-2 finish and a trip to the Pac-12 Championship Game maybe has to happen for Head Coach Dennis Erickson to feel safe.
The following two tabs change content below.
Adam Markowitz
is a staff writer living in the Orlando area. He has covered NFL, MLB, college football, CFL, AFL, NBA, college basketball, NASCAR, golf, tennis, and the NHL for a number of various outlets in his career, and he has been published by a number of different media outlets, including the Orlando Sentinel and the Wall Street Journal.
Latest posts by Adam Markowitz (see all)