2011 College Football Power Rankings (Through Week 6)
Updated: October 12, 2011
Ready to take a look at the Top 25 college football power rankings for this week? We've assembled the best comprehensive Top 25 on the internet, so check out how our teams are faring through Week 6 of the season!
1: LSU Tigers (6-0 SU, 4-2 ATS) (LW: 1) – LSU never struggled with the Gators last week at home, and about the only thing separating this team from a spot in the National Championship Game is a November date with the Crimson Tide.
2: Alabama Crimson Tide (6-0 SU, 5-1 ATS) (LW: 2) – The poor Commodores really never had a chance to go into Alabama and come forth with even a remotely good effort. Things are really coming together for the Tide, and we know that we haven't seen the best of this team quite yet.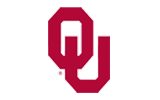 3: Oklahoma Sooners (5-0 SU, 4-1 ATS) (LW: 3) – Beating up the Longhorns last week not only proved to the rest of the country that this team is a National Championship contender, but it also proved supremacy in the Big XII. QB Landry Jones threw for over 300 yards in the first half, and he is now a legitimate Heisman Trophy candidate.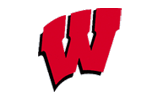 4: Wisconsin Badgers (5-0 SU, 4-0-1 ATS) (LW: 4) – The Badgers were off last week, but QB Russell Wilson really has continued making some noise as a Heisman Trophy candidate. Many think that he is the favorite at this point, but we know that Wisconsin still has a lot of work to do and needs some luck to play for the National Championship.
5: Stanford Cardinal (5-0 SU, 5-0 ATS) (LW: 5) – It's really hard to believe that the Cardinal are 5-0 SU and ATS this year, and it is clear that the rest of the Pac-12, save for perhaps Oregon, doesn't stand a chance of beating this team. This is, at absolute worst, an 11-1 team this year.
6: Boise State Broncos (5-0 SU, 3-2 ATS) (LW: 6) – Now that's the Boise State team we remember! The Broncos posted a dominating 57-7 victory on national television this week. It gets another taste of MWC football this week at Colorado State in a game in which it is favored by 31.5 a long, long way from home.
7: Oklahoma State Cowboys (5-0 SU, 4-1 ATS) (LW: 7) – We were right that Kansas couldn't stop the Pokes last week. This is the second trip for the Cowboys to the Lone Star State this year, though this visit against Texas shouldn't be as difficult as the one at Texas A&M was.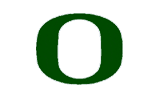 8: Oregon Ducks (4-1 SU, 3-2 ATS) (LW: 8) – Oregon's rushing game was derailed just a bit last week when it lost RB LaMichael James due to injury late on against Cal. It's a shame because James had a real chance to be the NCAA's leading rusher by the time his career was said and done with. He'll miss at least this week with an elbow injury, but RB Kenjon Barner ensures that this offense is still in good shape.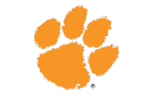 9: Clemson Tigers (6-0 SU, 5-1 ATS) (LW: 9) – The win over Boston College moved the Tigers to 5-0 ATS against FBS teams this year. This is a tough test at Maryland this week, but if it is a test that is passed, Clemson is probably well on its way to the ACC Championship Game.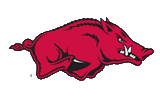 10: Arkansas Razorbacks (5-1 SU, 4-2 ATS) (LW: 12) – Don't think that Arkansas is a legit Top 10 team and a National Championship dark horse after a 38-14 win over Auburn? Who's stopping them in these next five games? Ole Miss, Vandy, South Carolina, Tennessee, and Mississippi State… the only real contest is at LSU on November 25th.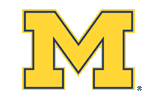 11: Michigan Wolverines (6-0 SU, 5-1 ATS) (LW: 11) – Many are probably afraid that this is the point that the Wolverines are going to fall apart. However, we tend to think that they have a great shot of taking down the Spartans on the road to avenge several recent losses in this series.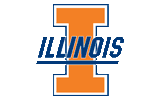 12: Illinois Fighting Illini (6-0 SU, 3-3 ATS) (LW: 13) – It hasn't always been pretty, but the Illini are one of the undefeated teams in the land this year. They have a real chance to win a ton of games in a row still over this next month. QB Nathan Scheelhaase for the Heisman Trophy? Don't be surprised if we're talking about it in a few weeks.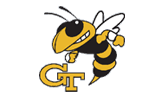 13: Georgia Tech Yellow Jackets (6-0 SU, 4-1-1 ATS) (LW: 14) – Or will we be talking about QB Tevin Washington has a Heisman candidate? He has 1,052 passing yards, 309 rushing yards, and a total of 16 touchdowns on the campaign for one of the top offenses in the country.
14: Nebraska Cornhuskers (5-1 SU, 1-5 ATS) (LW: 16) – Nebraska needed to post a huge comeback to take down the Buckeyes, but alas, it has its first Big Ten win under its belt. Still, we're scared that this team is fool's gold at this point.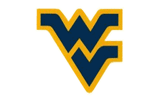 15: West Virginia Mountaineers (5-1 SU, 3-3 ATS) (LW: 17) – A 43-16 win over Connecticut was a solid start to the Big East season, but there are definitely tougher times ahead. Five of the first six were at home. Four of the last six are on the road.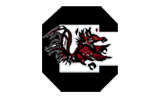 16: South Carolina Gamecocks (5-1 SU, 3-3 ATS) (LW: 18) – QB Connor Shaw has taken over as the starting quarterback for the Gamecocks, and now, there is no competition there for him. QB Stephen Garcia was dismissed from the team on Tuesday.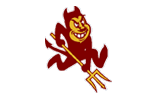 17: Arizona State Sun Devils (5-1 SU, 2-4 ATS) (LW: 20) – ASU was able to go on the road and pick up a win at Utah this week, but the test this week is going to be significantly tougher at Oregon. Not facing RB LaMichael James is a big break, but this would still be a tremendous triumph.
18: Houston Cougars (6-0 SU, 4-2 ATS) (LW: 21) – Houston is now getting some respect in the Top 25 in both the AP Poll and the USA Today Poll, and we're only a few more wins away from this team and the BCS being in the same sentence together.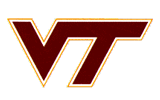 19: Virginia Tech Hokies (5-1 SU, 1-5 ATS) (LW: 22) – Bettors haven't been helped by the Hokies this year, but Head Coach Frank Beamer doesn't really care. Think that he is worried about the Demon Deacons? BB&T Field has been a house of horrors for the opposition this year.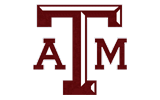 20: Texas A&M Aggies (3-2 SU, 1-4 ATS) (LW: 24) – The win against Texas Tech was a lot bigger than you probably would have thought. Taking down Baylor this Saturday is going to be another step in the right direction during a season that really has already been wrecked for QB Ryan Tannehill and company.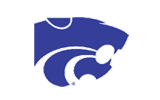 21: Kansas State Wildcats (5-0 SU, 4-1 ATS) (LW: 25) – Many think that the Wildcats have been doing this with smoke and mirrors, but when you really look at it, the 135 points scored is better than a lot of decent teams, and 83 points allowed is the second best mark in the conference and better than everyone else in the ACC.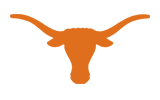 22: Texas Longhorns (4-1 SU, 3-2 ATS) (LW: 10) – The Longhorns have officially been exposed as frauds. They are pretty much done as a relevant team this year after getting blasted in the Red River Rivalry, and this week's test at Okie State is likely going to be just as hard.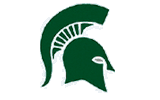 23: Michigan State Spartans (4-1 SU, 3-2 ATS) (LW: NR) – The Spartans are back in our Top 25, but if they can't top the Wolverines this week, they'll fall out of it as fast as they got into it. QB Kirk Cousins' offense hasn't lived up to last year's standards, though.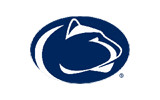 24: Penn State Nittany Lions (5-1 SU, 1-5 ATS) (LW: NR) – The Nittany Lions haven't played much of a schedule this year, but they are 5-1 no less, and that's notable enough to put them in the Top 25 for the time being.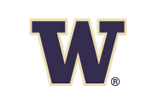 25: Washington Huskies (4-1 SU, 4-1 ATS) (LW: NR) – Who knew that QB Keith Price might have been the better quarterback on the Washington roster these past couple of years? He has led U-Dub to some big, big wins these past couple of weeks, and the Huskies are, at least for now, a deserving Top 25 team even though neither poll has acknowledged them as such.
The following two tabs change content below.
Adam Markowitz
is a staff writer living in the Orlando area. He has covered NFL, MLB, college football, CFL, AFL, NBA, college basketball, NASCAR, golf, tennis, and the NHL for a number of various outlets in his career, and he has been published by a number of different media outlets, including the Orlando Sentinel and the Wall Street Journal.
Latest posts by Adam Markowitz (see all)