2011 College Football Power Rankings (Through Week 5)
Ready to take a look at the Top 25 college football power rankings for this week? We've assembled the best comprehensive Top 25 on the internet, so check out how our teams are faring through Week 5 of the season!
1: LSU Tigers (5-0 SU, 3-2 ATS) (LW: 1) – Another romp this week over Kentucky was just the beginning for the Bayou Bengals. They should be able to make "Tiger bait" out of the Gators without their starting quarterback in Baton Rouge on Saturday afternoon to reaffirm their spot as the No. 1 team in the land.
2: Alabama Crimson Tide (5-0 SU, 4-1 ATS) (LW: 3) – The Tide flexed their muscles defensively and totally shut down the Florida offense in the Swamp last weekend for their second big time win on the road against a then-Top 25 opponent. The offense still has its questions, but watching RB Trent Richardson gash the Gators on the road was a good start to rebuilding this team.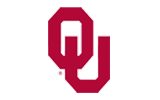 3: Oklahoma Sooners (4-0 SU, 3-1 ATS) (LW: 2) – The Sooners struggled with Ball State for awhile before turning on the jets in the second quarter. There's no doubt that this team has the capability to be very dangerous, but we just can't justify OU being ranked ahead of either of the SEC West teams at this point.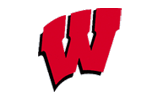 4: Wisconsin Badgers (5-0 SU, 4-0-1 ATS) (LW: 6) – Not only are the Badgers "Jumping Around," but they're also jumping up in our polls after truly dismantling the Huskers in their first ever game in the Big 10. We still want to know what Bucky the Badger can get done on the road this year, but we still are a few weeks away from finding that out.
5: Stanford Cardinal (4-0 SU, 4-0 ATS) (LW: 5) – The Cardinal are still just doing their thing offensively, and with the majority of the rest of the Pac-12 seeming up in the air, there's no doubt that QB Andrew Luck and company are staying a Top 10 team for the whole season.
6: Boise State Broncos (4-0 SU, 2-2 ATS) (LW: 4) – For the second straight week, the Broncos were 27.5 point favorites at home against inferior opponents, and for the second straight week, they really weren't all that impressive in winning games by less than the number called for. QB Kellen Moore and company are sliding in the polls at no fault of their own, and playing an MWC schedule isn't helping any, especially after watching TCU lose at home against SMU over the weekend.
7: Oklahoma State Cowboys (4-0 SU, 3-1 ATS) (LW: 7) – The Pokes had a perfectly timed bye week after the win two weeks ago at College Station. This is a look ahead game before the trip to Austin next week, but we just don't see how Kansas is slowing Okie State down in any way, shape, or form.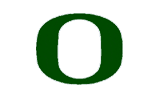 8: Oregon Ducks (3-1 SU, 2-2 ATS) (LW: 10) – The Ducks are up four spots in our poll in two weeks, and that's the type of carnage that has to continue to happen for them to make it back into the National Championship fold. Figure that there are at least three more spots that the U of O can hop just by winning out, but aside from that, it's going to take a lot of help.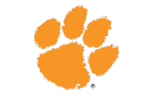 9: Clemson Tigers (5-0 SU, 4-1 ATS) (LW: 18) – Alright, we can't deny the Tigers of a spot in the Top 10 in the country any longer. The men in purple and orange have now put together three straight fantastic performances, including absolutely blowing out Virginia Tech at Lane Stadium. QB Tajh Boyd suddenly looks like he could be a dark horse Heisman Trophy candidate as well if this team wins the ACC with 10 or 11 wins.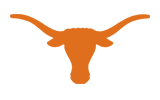 10: Texas Longhorns (4-0 SU, 3-1 ATS) (LW: 14) – Texas cracks our Top 10 this week even though it was off, but we are going to find out whether that move was warranted or not when it takes on the Sooners in the Red River Shootout, a game that now has more meaning than usual with both teams as legit National Championship contenders this year.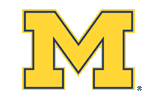 11: Michigan Wolverines (5-0 SU, 4-1 ATS) (LW: 17) – This is as high as the Wolverines have been ranked in years, and they are hoping that this isn't the time that this annual swoon we've been waiting for happens. Four of the next five are on the road though, so we don't expect to see the maize and blue get out of this unscathed.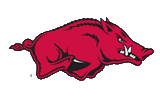 12: Arkansas Razorbacks (4-1 SU, 3-2 ATS) (LW: 20) – It looked like the Hogs would be said and done as a Top 25 team early on against Texas A&M, but we give them all the credit in the world for fighting back and getting the job done. Now, the biggest hurdle that this team will face in quite some time has been cleared, and the path into the Top 10 should be relatively easy.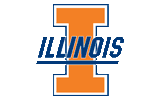 13: Illinois Fighting Illini (5-0 SU, 3-2 ATS) (LW: 22) – Another team that posted a big comeback last week, Illinois is having exactly the season that it needed to in order to save Head Coach Ron Zook from getting fired. The job isn't done yet, but at least this team knows that it should have zero problems getting back to a bowl game this year. Finishing in the Top 25 might be mandatory to save the Zooker.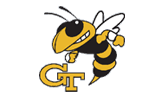 14: Georgia Tech Yellow Jackets (5-0 SU, 4-0-1 ATS) (LW: 25) – It's hard to complain about anything that Georgia Tech has done this year. The Ramblin' Wreck have won on the road and at home, and they continue to drop a ton of points in doing so. Is this a potential dark horse for the BCS Championship? We don't think so, but we definitely have G-Tech on the radar now.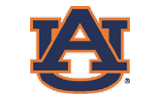 15: Auburn Tigers (4-1 SU, 2-3 ATS) (LW: NR) – When you're the defending national champs and you go on the road and win at a Top 10 team in the country, you're deserving of a spot as one of the top one loss teams in the nation. Auburn has done just that, and Head Coach Gene Chizik is potentially proving that he has a lot more talent in Auburn than any of us truly expected to see this year.
16: Nebraska Cornhuskers (4-1 SU, 1-4 ATS) (LW: 8) – We're being harsher on the Huskers right now than most are, but we just don't buy that QB Taylor Martinez has the ability of winning the big games when he is really called upon to do so. Nebraska has a huge test this week against Ohio State in a game that, quite frankly, absolutely cannot be lost.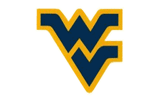 17: West Virginia Mountaineers (4-1 SU, 2-3 ATS) (LW: 21) – The 'Neers are right back where they were before the loss to LSU after taking down Bowling Green and watching a ton of the Top 25 collapse last week. The Falcons proved to be just the right panacea for WVU to have coming to town to prep for what could be an arduous Big East campaign.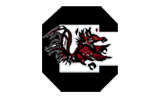 18: South Carolina Gamecocks (4-1 SU, 2-3 ATS) (LW: 9) – Is it time to give up on QB Stephen Garcia? It is clear that the leader of the Gamecocks just isn't getting the job done, and now that the National Championship dreams of this team are likely shattered, it's time to step up and find out whether QB Connor Shaw can get the job done. Losing at home to Auburn is just inexcusable, especially after watching Utah State blow this Auburn defense to shreds just a few weeks ago.
19: Florida State Seminoles (2-2 SU, 1-3 ATS) (LW: 19) – We still don't know whether QB EJ Manuel is going to be back in the fold this week or not for the Seminoles, but what we do know is that he shouldn't be needed against just a brutally bad Wake Forest outfit.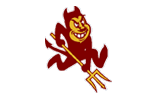 20: Arizona State Sun Devils (4-1 SU, 1-4 ATS) (LW: 23) – The Sun Devils almost crashed out of the Top 25 last week with a brutal showing against lowly Oregon State, but QB Brock Osweiler and the gang lived to tell about it. Still, it's a bad, bad sign for the rest of the season that ASU was struggling with the Beavers.
21: Houston Cougars (5-0 SU, 3-2 ATS) (LW: 24) – QB Case Keenum is on pace to throw for well over 5,000 yards again this season, and though his defense isn't exactly Top 25 material, it is clear that the Cougs are at least a potential BCS buster if they can keep this offense going at this pace.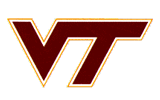 22: Virginia Tech Hokies (4-1 SU, 1-4 ATS) (LW: 11) – For shame, Virginia Tech! The Hokies were huge favorites at home against Clemson in a nationally televised game, and they came up way, way short offensively. Now, Head Coach Frank Beamer has a lot of pieces to pick up, but the good news is that the Tigers are on the other half of the ACC. Winning out still sends the Hokies to the ACC Championship Game with ease.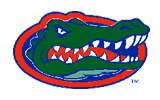 23: Florida Gators (4-1 SU, 3-1-1 ATS) (LW: 12) – The Gators had better not get all that comfortable in the Top 25, as this is surely their last week in the rankings. QB John Brantley isn't going to be around for the game at LSU, and even if he was, the Crimson Tide exposed this bunch as a unit full of frauds last week. The Bayou Bengals should have no troubles at home on national TV.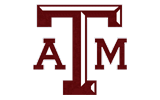 24: Texas A&M Aggies (2-2 SU, 1-3 ATS) (LW: 13) – We're really not all that sure that the Aggies deserve to stay in the Top 25, but if we are leaving Florida State in, we feel that we have no choice but to leave A&M in as well, though we don't think that QB Ryan Tannehill and company are long for this distinction.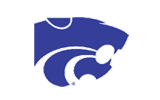 25: Kansas State Wildcats (4-0 SU, 3-1 ATS) (LW: NR) – KSU staged a great second half comeback against Baylor, and the end result is that it has taken the Bears' place in our Top 25. There are still five teams that are undefeated in this conference, but unlike Texas Tech, at least the Cats can now say that they have a big time win against a Top 25 caliber foe, something that T-Tech can't say.
The following two tabs change content below.
Adam Markowitz
is a staff writer living in the Orlando area. He has covered NFL, MLB, college football, CFL, AFL, NBA, college basketball, NASCAR, golf, tennis, and the NHL for a number of various outlets in his career, and he has been published by a number of different media outlets, including the Orlando Sentinel and the Wall Street Journal.
Latest posts by Adam Markowitz (see all)