2011 College Football Power Rankings (Through Week 4)
Updated: September 26, 2011
Ready to take a look at the Top 25 college football power rankings for this week? We've assembled the best comprehensive Top 25 on the internet, so check out how our teams are faring through Week 4 of the season!
1: LSU Tigers (4-0 SU, 3-1 ATS) (LW: 3) – We just can't deny it any longer. The Bayou Bengals, at least for now, have the best team in the country, and after three big time Top 25 wins outside of Baton Rouge, we, just like one of the human polls, can't keep them out of the top slot in the nation.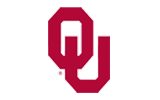 2: Oklahoma Sooners (3-0 SU, 2-1 ATS) (LW: 1) – It took a bit of a rally, but the Sooners were able to fend off the idea of the letdown game against a solid Mizzou squad. There are bigger challenges ahead, but this week's duel against Ball State isn't one of them.
3: Alabama Crimson Tide (4-0 SU, 3-1 ATS) (LW: 2) – It's rough to drop the Tide a spot in the poll this week, knowing that they did knock off what could legitimately be one of the best 10 teams in the country by a healthy margin. That being said, Alabama has a second straight ferocious test at its hands this week with a duel at Florida that could change the season for both teams.
4: Boise State Broncos (3-0 SU, 2-1 ATS) (LW: 4) – The Broncos couldn't quite get in front of the number against Tulsa, but this was a game that was truly never in that much doubt. Boise State is still a legit contender, but it's clear that a lot of these teams that are undefeated behind it need to lose to get into the BCS Championship Game.
5: Stanford Cardinal (4-0 SU, 3-1 ATS) (LW: 5) – Stanford is going to have some ground to make up on some of the top teams this year, and it really needs Oregon to continue to win to make sure that it has a shot of playing in more than just the Rose Bowl if it wins the Pac-12.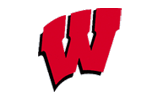 6: Wisconsin Badgers (4-0 SU, 3-0-1 ATS) (LW: 6) – Jump around! You know that's what the Badgers are going to be doing when they continue their massive home stand to start off the year. This one is the biggest of the bunch though, as it is a primetime game against a game bunch of Cornhuskers on national television.
7: Oklahoma State Cowboys (4-0 SU, 3-1 ATS) (LW: 7) – Okie State might officially be legit. We know that the human polls think that this is a Top 5 team in the land, but we just don't know if we see it that way quite yet. There's no denying hot good both QB Brandon Weeden and WR Justin Blackmon are, but this defense is still suspect to us.
8: Nebraska Cornhuskers (4-0 SU, 1-3 ATS) (LW: 9) – The Huskers finally notched their first cover of the year when they took down Wyoming on the road by a comfortable margin last week, but they have a lot of work to do if they hope to go into Camp Randall and win their first ever Big Ten conference matchup.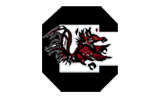 9: South Carolina Gamecocks (4-0 SU, 2-2 ATS) (LW: 11) – SC avoided a potential disaster against Vandy last week, and that's a good thing for a team that badly needed something that it hadn't had a lot of this year — an easy victory. Good thing too, because the defending national champs are coming to Columbia this week.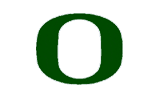 10: Oregon Ducks (3-1 SU, 2-2 ATS) (LW: 12) – Oregon's comfortable win at Stanford was made all the more impressive by the fact that RB LaMichael James put his name in the hat once again for the Heisman Trophy after rushing for a school record 288 yards. He was one of the three backs that had two rushing TDs. That's the Oregon that we remember!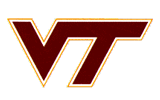 11: Virginia Tech Hokies (4-0 SU, 2-2 ATS) (LW: 13) – Hokies Nation is finally going to get its first major test of the year this week, as the team welcomes a suddenly surging Clemson club to Lane Stadium for what might be a preview of the ACC Championship Game.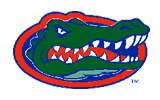 12: Florida Gators (4-0 SU, 3-0-1 ATS) (LW: 14) – Florida really hasn't been challenged this year, winning all four of its games by double digits. That being said, if it can pull that feat off again this week versus Alabama, the Gators might not just be a Top 10 team, but a legitimate National Championship contender as well.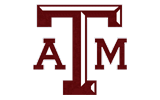 13: Texas A&M Aggies (2-1 SU, 1-2 ATS) (LW: 8) – Getting beaten in Stillwater isn't the end of the world for the Aggies, but a second straight loss against a Top 25 team would be a disaster should the Hogs knock them off in a crucial tilt for both teams in Arlington.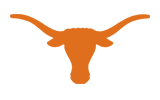 14: Texas Longhorns (3-0 SU, 2-1 ATS) (LW: 16) – The idle Longhorns are starting to really look forward to the Red River Shootout, a game that suddenly looks like is a winnable fixture after a wonder for awhile whether it would be nothing but a one sided blowout.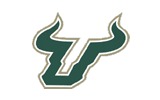 15: South Florida Bulls (4-0 SU, 4-0 ATS) (LW: 18) – It's a short week this week for the Bulls, who have to turn around and take on Pittsburgh on the road with just four days of preparation. A loss in this one is definitely a possibility, even though the Panthers were just beaten by a Notre Dame team that USF manhandled a month ago.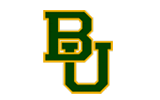 16: Baylor Bears (3-0 SU, 2-0 ATS) (LW: 19) – The Bears don't really feel like they're one of the best 20 teams in the nation, but there's no denying that they deserve to be here at this point with as many teams have struggled around them. QB Robert Griffin III still looks like a fringe Heisman hopeful, though we know that this week's game at Kansas State is going to prove to be more of a test.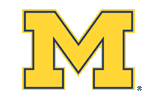 17: Michigan Wolverines (4-0 SU, 3-1 ATS) (LW: 20) – QB Denard Robinson put on a show with his legs last week against San Diego State, ending what amounted to be a relatively good game between Head Coach Brady Hoke and his former team. The Wolverines are due for their seemingly annual midseason swoon, though.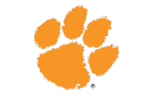 18: Clemson Tigers (4-0 SU, 3-1 ATS) (LW: 22) – Most have Clemson ranked higher than this, but we're just not so sure that allowing 30 points to a Florida State team on its backup quarterback, a true frosh who had never started a game, is all that impressive. We'll feel a lot better about the Tigers if they can go on the road and take care of the Hokies this week.
19: Florida State Seminoles (2-2 SU, 1-3 ATS) (LW: 10) – Florida State is the hardest team in the nation to slot into place right now. Head Coach Jimbo Fisher and the gang have plenty of talent out there, but injuries, including the one that kept QB EJ Manuel sidelined last week, have just proven to be devastating.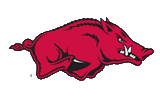 20: Arkansas Razorbacks (3-1 SU, 2-2 ATS) (LW: 15) – Getting blown away on the road at Alabama isn't the end of the world for the Hogs, just like Texas A&M losing in Stillwater wasn't reason to jump out of windows as well. However, Head Coach Bobby Petrino badly, badly needs to win this classic rivalry game against A&M in Arlington this week.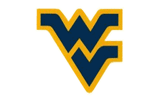 21: West Virginia Mountaineers (3-1 SU, 1-3 ATS) (LW: 17) – You just didn't belong, West Virginia. The Mountaineers didn't have it in them to take down LSU, and the end result, whether fair or not, is that the entire Big East is going to suffer. This conference just doesn't have all that many signature wins, as a victory against Notre Dame is really all the Big East can boast about in a year in which it was ruined by conference realignment.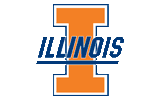 22: Illinois Fighting Illini (4-0 SU, 3-1 ATS) (LW: 24) – Illinois' solid start to the season is probably going to continue this week, as it is going to welcome Northwestern to Champaign. Don't be shocked if this is a shootout though, especially if QB Dan Persa is back in the lineup.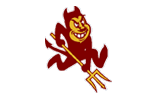 23: Arizona State Sun Devils (3-1 SU, 2-2 ATS) (LW: NR) – And back into the Top 25 go the Sun Devils… It's been a revolving door all year long for ASU, as this team has gone back and forth between in the rankings and out of them with every passing game. The win over USC proved that this team has some real talent this year, though we know that the Rose Bowl is the highest goal that this team can reasonably set.
24: Houston Cougars (3-0 SU, 2-1 ATS) (LW: 24) – We still believe in the Cougs, and we tend to think that we are going to see this team put on a real show this week against UTEP in a Thursday nighter down in El Paso.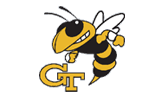 25: Georgia Tech Yellow Jackets (4-0 SU, 3-1 ATS) (LW: NR) – We probably shafted Iowa State of its spot in the Top 25 since no one else is buying into what it is selling, but we can't ignore how good the Yellow Jackets have been offensively this year. This win over North Carolina was the toughest duel of the season, but there's no way that we can ignore a team that is averaging darn near 600 yards of total offense.
The following two tabs change content below.
Adam Markowitz
is a staff writer living in the Orlando area. He has covered NFL, MLB, college football, CFL, AFL, NBA, college basketball, NASCAR, golf, tennis, and the NHL for a number of various outlets in his career, and he has been published by a number of different media outlets, including the Orlando Sentinel and the Wall Street Journal.
Latest posts by Adam Markowitz (see all)