2011 College Football Power Rankings (Through Week 2)
Updated: September 13, 2011
Ready to take a look at the Top 25 college football power rankings for this week? We've assembled the best comprehensive Top 25 on the internet, so check out how our teams are faring through Week 2 of the season!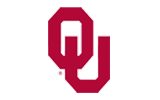 1: Oklahoma Sooners (1-0 SU, 1-0 ATS) (LW: 1) – The Sooners have had a bye week to prep for the Noles, but they are going to have their work cut out for them going against another Top 5 team in the land.
2: Alabama Crimson Tide (2-0 SU, 2-0 ATS) (LW: 2) – QB AJ McCarron has really taken over the Tide, and he played well at Penn State this past week. Now, he has a great opportunity to put up some big time numbers against lowly North Texas.
3: LSU Tigers (2-0 SU, 1-1 ATS) (LW: 3) – The Bayou Bengals probably could have done a tad more to take care of an FCS school last week, but you can bet that they had their eyes glued on Mississippi State this week.
4: Boise State Broncos (1-0 SU, 1-0 ATS) (LW: 4) – Boise State took the week off this past week, but it will be back in action this week against a Toledo team that took Ohio State to the limit last week in Columbus.
5: Stanford Cardinal (2-0 SU, 2-0 ATS) (LW: 5) – We still believe in the Cardinal, and with every passing week, they look like a better and more dangerous team. This week's test against Arizona on the road should be tough, but we do think that it will be a test that is passed.
6: Florida State Seminoles (2-0 SU, 1-1 ATS) (LW: 6) – QB EJ Manuel admitted that he was as nervous as could be in the first week of the year, but he looked perfectly comfortable last week against Charleston Southern. His nerves had better be calm this week with the Sooners' defense coming to Tallahassee.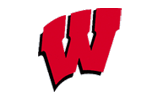 7: Wisconsin Badgers (2-0 SU, 1-0-1 ATS) (LW: 7) – Nothing has changed this week with the Badgers, as they just beat up Oregon State last week. It's going to be a few weeks until this team really gets challenged.
8: Oklahoma State Cowboys (2-0 SU, 1-1 ATS) (LW: 9) – We were used to the Cowboys playing well offensively, but what we saw last week on national television is really scary for the rest of the Big XII. Okie State flexed its defense against a solid Arizona offense, and it came away with a big time victory to move up a slot in the poll.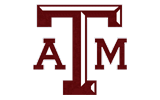 9: Texas A&M Aggies (1-0 SU, 1-0 ATS) (LW: 8) – A&M slips just a spot this week on its bye week, but QB Ryan Tannehill and company should be moving back up after what could definitely be "Separation Saturday." The Aggies are out of the problems though, as they have a cupcake game.
10: Nebraska Cornhuskers (2-0 SU, 0-2 ATS) (LW: 10) – The Huskers dropped 40+ points for the second straight week by beating Fresno State, but the Black Shirts really let them down to miss out on the cover. Nebraska could be in some trouble this week hosting a Washington team that it split with last year.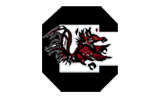 11: South Carolina Gamecocks (2-0 SU, 1-1 ATS) (LW: 14) – Can you believe that this is the first time that Head Coach Steve Spurrier led the Gamecocks back from a fourth quarter comeback? QB Stephen Garcia really has gotten this team near the Top 10 in the land, but this defense has now had two straight iffy weeks and have to be concerning.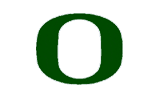 12: Oregon Ducks (1-1 SU, 1-1 ATS) (LW: 11) – Oregon drops a spot this week, but it was definitely not the fault of the Ducks. They came out and punished the Wolf Pack, and they're officially back on track. But will it be enough that winning out can get them back to the BCS Championship Game?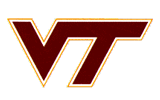 13: Virginia Tech Hokies (2-0 SU, 1-1 ATS) (LW: 13) – The offense for the Hokies took a step backwards this past week, but wins are wins, and at least they survived. This is a dangerous game at home this week against Arkansas State.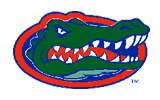 14: Florida Gators (1-0 SU, 1-0 ATS) (LW: 15) – We've got Florida moving up in a hurry, and this week, it could take a huge jump if it beats the snot out of Tennessee the way that it took down UAB and Florida Atlantic. The Gators really do look like the real deal this year, and it's probably a year premature.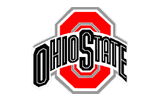 15: Ohio State Buckeyes (2-0 SU, 1-1 ATS) (LW: 12) – Just barely surviving against Toledo really didn't make us feel all that great about the Buckeyes last week, and we just aren't so sure that this trip to Miami is going to go all that well, especially with the Hurricanes on the ropes.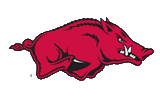 16: Arkansas Razorbacks (2-0 SU, 2-0 ATS) (LW: 16) – The Hogs have outscored their first two foes 103-10 this year to date, and though there haven't been any real competitors for them yet, it's a good sign for the future come the SEC season.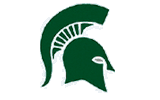 17: Michigan State Spartans (2-0 SU, 1-1 ATS) (LW: 18) – This is going to be an interesting week for the Spartans, who need to go to a Notre Dame team that is like a rabid dog. MSU has a tough test and a tough road ahead, and we haven't even talked about the Big 10 slate.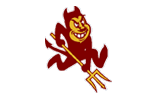 18: Arizona State Sun Devils (2-0 SU, 0-2 ATS) (LW: 19) – The Sun Devils won the game that they really had to against Mizzou, and now, they are going to be a Top 25 team for the foreseeable future. We're still not confident that Head Coach Dennis Erickson and company can keep this up, but for now, there's no denying that this is a Top 25 team.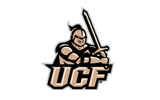 19: UCF Knights (2-0 SU, 2-0 ATS) (LW: 20) – UCF beat the snot out of Boston College last week, and we are shocked that it isn't in the Top 25 for it. The Knights are for real, though they have a tough test this week against an FIU team that is definitely up and coming as well.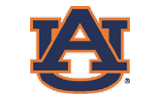 20: Auburn Tigers (2-0 SU, 1-1 ATS) (LW: NR) – The Tigers haven't looked good in doing so, but they're 2-0, and they easily have the longest winning streak in the nation now that TCU is out of the way. Can this team keep it up? We just don't think so.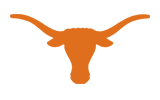 21: Texas Longhorns (2-0 SU, 1-1 ATS) (LW: 23) – See how confident Head Coach Mack Brown is with his team? QB Garrett Gilbert has been benched after throwing two picks last week against BYU, and now, it's going to be a game of new quarterbacks against UCLA this week.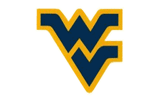 22: West Virginia Mountaineers (2-0 SU, 0-2 ATS) (LW: 22) – The 'Neers are quietly still hanging around in the Top 25, but there hasn't been anything that QB Geno Smith and company have done that is that noteworthy. Falling behind 12-10 at halftime against a lousy FCS team in Norfolk State certainly was alarming, but at least WVU fixed its problems in the second half.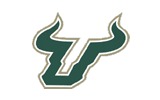 23: South Florida Bulls (2-0 SU, 2-0 ATS) (LW: 25) – South Florida took Ball State behind the woodshed last week, and it just hopes to continue moving up the ranks. The Bulls have some real potential, but there is a long, long road to climb to live with that potential.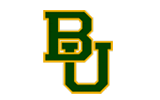 24: Baylor Bears (1-0 SU, 1-0 ATS) (LW: NR) – TCU's win last week against Air Force really helped out our opinion of the Bears. Baylor really did a fantastic job against those Horned Frogs, and we have rewarded it with a Top 25 ranking.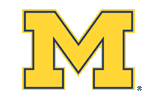 25: Michigan Wolverines (2-0 SU, 2-0 ATS) (LW: NR) – The Wolverines won the craziest game that you are going to see this season by pulling out a shocker in the first night game ever at the Big House. Head Coach Brady Hoke knows that he is well on his way to becoming beloved in Ann Arbor.
The following two tabs change content below.
Adam Markowitz
is a staff writer living in the Orlando area. He has covered NFL, MLB, college football, CFL, AFL, NBA, college basketball, NASCAR, golf, tennis, and the NHL for a number of various outlets in his career, and he has been published by a number of different media outlets, including the Orlando Sentinel and the Wall Street Journal.
Latest posts by Adam Markowitz (see all)