2011 College Football Power Rankings (Through Week 11)
Updated: November 13, 2011
Ready to take a look at the Top 25 college football power rankings for this week? We've assembled the best comprehensive Top 25 on the internet, so check out how our teams are faring through Week 11 of the season!
1: LSU Tigers (10-0 SU, 7-3 ATS) (LW: 1) – LSU got off to a rather predictable slow start against Western Kentucky last week, but in the end, it was able to roll in the second half. A cover, no, but it did move the Bayou Bengals within three games of the National Championship Game.
2: Oklahoma State Cowboys (10-0 SU, 8-2 ATS) (LW: 3) – And then there were two games separating Okie State and a spot in the National Championship Game. The team is 10-0 for the first time in school history, and it is going to be 11-0 after taking care of Iowa State next week. QB Brandon Weeden might have made himself a legitimate Heisman Trophy contender again this week.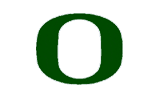 3: Oregon Ducks (9-1 SU, 6-3-1 ATS) (LW: 4) – Oregon has definitely pled its case at this point that it deserves to be in the discussion for the BCS National Championship. Unfortunately, the best the Quack Attack will do is get to the Rose Bowl without a miracle, which is rather unfortunate for a team that has improved dramatically over the past few weeks.
4: Alabama Crimson Tide (9-1 SU, 7-3 ATS) (LW: 5) – It wasn't pretty, but the Crimson Tide did what they had to do to take care of Mississippi State in Starkville last week. The setup is still there for a rematch of the "Game of the Century," but it's going to take some help from Oklahoma in Bedlam.
5: Stanford Cardinal (9-1 SU, 9-1 ATS) (LW: 2) – The nation's longest winning streak is over, as the Cardinal were bounced by Oregon by four scores on Saturday down on "The Farm." It's all bad news for QB Andrew Luck and the gang, as there will be no Pac-12 title this year. There's not a lot of time left to make a case to be in the title game, and barring a heck of a lot of losses for a lot of teams, championship dreams are officially over.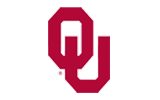 6: Oklahoma Sooners (8-1 SU, 6-3 ATS) (LW: 6) – On the plus side of things, the Sooners did pick up ground on Stanford this week, but that loss to Texas Tech is looking worse and worse every time that the Red Raiders take the field. It's going to take a win in Bedlam and a lot of help to get OU in the title discussion again.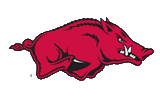 7: Arkansas Razorbacks (9-1 SU, 6-4 ATS) (LW: 7) – Alabama doesn't look great. LSU doesn't look great. And now, the Hogs are still floating around in the weeds, wondering if they too, can get into this National Championship mix. It's still a shame that one of these three teams is going to be left out of the BCS when it's said and done.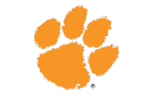 8: Clemson Tigers (9-1 SU, 7-3 ATS) (LW: 9) – We really don't feel as though Clemson is one of the best ten teams in America, but it's hard to deny Head Coach Dabo Swinney and the gang right now. It wasn't pretty against Wake Forest, but for the second time in three years, the Tigers are heading to the ACC Championship Game.
9: Houston Cougars (10-0 SU, 8-2 ATS) (LW: 10) – We don't know which team was celebrating harder from the Lone Star State when TCU beat Boise State on Saturday. The Horned Frogs got the win, but the Cougars are now guaranteed to be in the BCS if they can win Conference USA.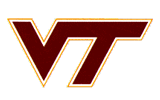 10: Virginia Tech Hokies (9-1 SU, 3-7 ATS) (LW: 11) – The Hokies have to feel like they have earned their spot in the ACC Championship Game after beating G-Tech, but there is still some work to be done to ensure that happening.
11: Boise State Broncos (8-1 SU, 4-5 ATS) (LW: 8) – All hope for the Broncos isn't quite lost yet, but it does seem like another year that Boise State will now be kept out of the BCS because of its kicking game. It'll be a bitter end to a fantastic career for QB Kellen Moore, who is one of the most underappreciated players in the country.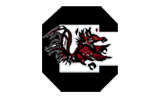 12: South Carolina Gamecocks (8-2 SU, 5-5 ATS) (LW: 13) – QB Connor Shaw rushed for over 160 yards and two TDs in the first half against Florida, but the victory wasn't really a fantastic one over a team which is just 5-5 when push comes to shove.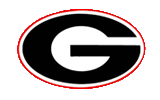 13: Georgia Bulldogs (8-2 SU, 7-3 ATS) (LW: 14) – Another week, another win for the Bulldogs. It's going to be very, very interesting to see what this team can do against either LSU, Arkansas, or Alabama, all teams of which it dodged in the regular season. A win over Kentucky next week locks up a trip to the SEC Championship Game for the Dawgs.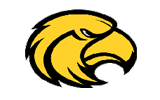 14: Southern Mississippi Golden Eagles (9-1 SU, 7-3 ATS) (LW: 15) – Southern Miss fought hard to take care of UCF on Saturday, and now, they're thinking about the BCS in Hattiesburg. It's starting to seem very likely that winning out will get the job done. If both Houston and SMS win out from here and meet in the C-USA title game, the winner is probably going to end up in the Sugar Bowl.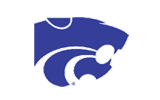 15: Kansas State Wildcats (8-2 SU, 8-2 ATS) (LW: 16) – You know, we gave the Cats a hard time over the course of the last few weeks for not being able to stick with the best teams in the country, but they've got some real fight in them. Even though they were thrashed by the Sooners, we could at least see the argument to keep them in the BCS bowl discussion should OU lose Bedlam after the four OT victory last week.
16: Nebraska Cornhuskers (8-2 SU, 3-6-1 ATS) (LW: 17) – The Cornhuskers took a 17-0 lead on Penn State and hung on for dear life to get out of Happy Valley with a victory in an emotional game. Now, they have their sights set on the Big Ten Championship Game this year if they can just win these final two games of the season.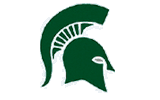 17: Michigan State Spartans (8-2 SU, 6-4 ATS) (LW: 18) – It had been awhile since the Spartans won a game at Kinnick Stadium, but they got the job done on Saturday and are now just a couple small steps away from the Big Ten Championship Game. Give MSU some credit for finishing the job that Michigan couldn't last week.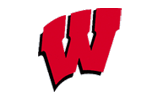 18: Wisconsin Badgers (8-2 SU, 6-3-1 ATS) (LW: 19) – Can you believe that it took Wisconsin until Week 11 of the season to win its first road game of the season? QB Russell Wilson went 16-of-17 against Minnesota, and in his one year at Wisconsin, set the school record for touchdown passes in a campaign.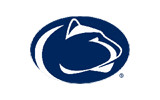 19: Penn State Nittany Lions (8-2 SU, 2-7-1 ATS) (LW: 12) – We Are! Penn State! Sure, the Nittany Lions weren't able to win in the home finale against Nebraska, but we can't lose sight that they still control their own destiny for a spot in the Big Ten Championship Game. It's a lot easier said than done though, especially with a trip to Camp Randall ahead.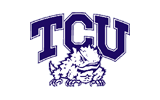 20: TCU Horned Frogs (8-2 SU, 5-5 ATS) (LW: 24) – Head Coach Gary Patterson believed in his game going onto the Smurf Turf this past week, but few others did. Now, winning out might be good enough, even with two losses, to put this team in the Sugar Bowl as the Mountain West champs in the final season for the team in this conference.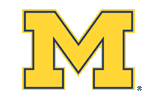 21: Michigan Wolverines (8-2 SU, 7-3 ATS) (LW: 22) – The Wolverines kept their name in the hunt for the Big Ten championship this week by winning on the road at Illinois, but we just aren't so sure that this offense hasn't been figured out by the rest of the conference, as things are definitely slowing down.
22: Florida State Seminoles (7-3 SU, 5-5 ATS) (LW: 23) – Florida State probably deserved a cover against Miami after leading by 17 early in the fourth quarter, but Head Coach Jimbo Fisher will just be happy to have a second win against "The U" in his two years in Tallahassee.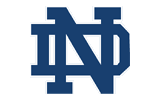 23: Notre Dame Fighting Irish (7-3 SU, 5-5 ATS) (LW: NR) – If the Fighting Irish get some help from the computers in these last two weeks of the year, a 9-3 team isn't going to totally be out of the running for a spot in a BCS bowl game. The possibility is there that Notre Dame/Stanford in a few weeks will be for a Fiesta Bowl slot.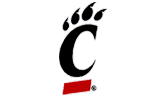 24: Cincinnati Bearcats (7-2 SU, 5-4 ATS) (LW: 20) – The Bearcats are still in control of their own destiny for a spot in the BCS, but we just aren't so sure that they are going to be able to seal the deal after losing at home against West Virginia on Saturday and losing QB Zach Collaros to a leg injury in the process.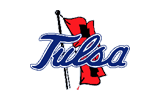 25: Tulsa Golden Hurricane (7-3 SU, 6-4 ATS) (LW: NR) – Heck, let's throw Tulsa in this discussion for the BCS as well! Remember that this team only has losses against Oklahoma, Oklahoma State, and Boise State this year, and aside from that, the team has been pretty darn near perfect. Beating Houston and SMS in the C-USA title game parlayed with some help just might be enough to get the Golden Hurricane in the Top 16 in the BCS, thus giving it a shot at a BCS bowl game.
The following two tabs change content below.
Adam Markowitz
is a staff writer living in the Orlando area. He has covered NFL, MLB, college football, CFL, AFL, NBA, college basketball, NASCAR, golf, tennis, and the NHL for a number of various outlets in his career, and he has been published by a number of different media outlets, including the Orlando Sentinel and the Wall Street Journal.
Latest posts by Adam Markowitz (see all)