2011 College Football Power Rankings (Through Week 1)
Updated: September 6, 2011
Ready to take a look at the Top 25 college football power rankings for this week? We've assembled the best comprehensive Top 25 on the internet, so check out how our teams are faring through Week 1 of the season!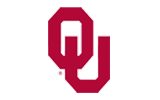 1: Oklahoma Sooners (1-0 SU, 1-0 ATS) – There's no reason to bump Oklahoma down from the top spot in the nation after absolutely destroying Tulsa on Saturday night. The big duel with FSU in Tallahassee looms just two weeks in the future after a bye week this week.
2: Alabama Crimson Tide (1-0 SU, 1-0 ATS) – The Tide had their moments last week of weakness, but all in all, they really did play fairly well, especially defensively against Kent State. This quarterback situation still bothers us though, as the two Alabama signal callers ended up tossing four picks between them. Still, RB Trent Richardson and WR Marquis Maze are good enough to pick up right where RB Mark Ingram and WR Julio Jones left off.
3: LSU Tigers (1-0 SU, 1-0 ATS) – Looks like QB Jordan Jefferson might be out of a job if he ever does come back from his suspension. The Bayou Bengals did a big time number on Oregon this week, pounding the Ducks 40-27 in Dallas. Are they for real? Only time will tell, but right now, they have the biggest win of any team so far in the nation.
4: Boise State Broncos (1-0 SU, 1-0 ATS) – For the second year in a row, Boise State essentially went on the road in a huge venue and played a "neutral site game" against a big time team from an automatic qualifier conference to the BCS, and for the second year in a row, it busted open the can of whoop tush. The Broncos are legit, and if they can run through the MWC this year, they deserve that bid in the BCS Championship Game.
5: Stanford Cardinal (1-0 SU, 1-0 ATS) – Man, this Stanford offense is going to be fun to watch this year. The team put up 57 points without breaking a sweat against San Jose State last week, and we know that there are even better performances in the tank than that one. The game against Oregon has lost some of its luster, but the Cardinal are definitely still a contender for the Rose Bowl or the National Championship.
6: Florida State Seminoles (1-0 SU, 1-0 ATS) – Sure, the Noles did what they had to do and took care of ULM without any real hassles last weekend, but we know that they should have won this game by a heck of a lot more points than 34. QB EJ Manuel looked okay, but he could have been better, but the FSU defense does look legit. One more cupcake is on deck before the real deal gets underway when Oklahoma comes to town.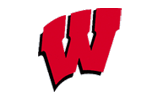 7: Wisconsin Badgers (1-0 SU, 0-1 ATS) – UNLV hit the backdoor against Wisconsin to start off the season, but it is clear that the Badgers are going to be really, really dangerous. QB Russell Wilson and his duo of running backs were all over the place in that first half against the Rebs, and though the level of competition wasn't quite there, we know that the talent level of this squad is out of this world now offensively.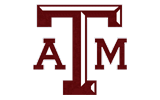 8: Texas A&M Aggies (1-0 SU, 1-0 ATS) – The opening game of the year for the Aggies could have been a dangerous one, but they were able to dodge a solid SMU team without any real hassles. We're still not so sure that this team is a title contender quite yet, but A&M is on our radar.
9: Oklahoma State Cowboys (1-0 SU, 0-1 ATS) – The Pokes proved that they can play offense, but defense is a totally different story. They racked up 666 yards against Louisiana Lafayette last week, but this is the game on national TV this week on Thursday night that is truly important. Another romp over Arizona, and we'll be much more sold on Okie State's chances in 2011.
10: Nebraska Cornhuskers (1-0 SU, 0-1 ATS) – QB Taylor Martinez looked good this week, throwing for 116 yards and running for another 135 yards and three TDs against the Mocs. We're cautious still with the Huskers, knowing that the Big Ten slate hasn't started yet, but things look good on both sides of the ball through one week.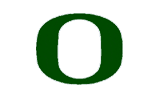 11: Oregon Ducks (0-1 SU, 0-1 ATS) – This is the hardest team in the country to slot into place right now. Sure, the Ducks are 0-1, and they deserve to be punished, but just how far should they slip? We know that this team has Top 10, and even Top 5 talent this year, but it ran into what really looked like a superior Top 10 school on Saturday night. We'll keep the Ducks just outside of the Top 10 for now, but we won't be afraid to rise them back up the charts in a hurry once they start winning again.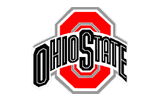 12: Ohio State Buckeyes (1-0 SU, 1-0 ATS) – We're higher on the Buckeyes than most, but we have a lot of confidence that they have the ability to make some noise this season. QB Terrelle Pryor wasn't the end all, be all of this program, and after these first five games of the campaign, this is going to be as dangerous a team as ever before.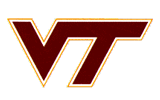 13: Virginia Tech Hokies (1-0 SU, 1-0 ATS) – Pounding App State wasn't anything notable for the Hokies, but it was a sign that they are officially back after last year's shocking collapse against James Madison. Head Coach Frank Beamer always has a squad that is worthy of Top 10 consideration, and this year's team looks to be no different.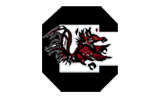 14: South Carolina Gamecocks (1-0 SU, 0-1 ATS) – Just like Oklahoma State, South Carolina proved to us that it can play offense, but not defense in its win against East Carolina. Don't be shocked if the Bulldogs end up busting the Gamecocks "Between the Hedges" this week in what could amount to be the early season de facto SEC East championship game.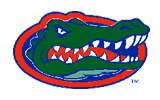 15: Florida Gators (1-0 SU, 1-0 ATS) – The Gators really looked like a dangerous team on Saturday night, blowing out Florida Atlantic with no troubles whatsoever. The offense looks more fluid this year with QB John Brantley, and the 'D' makes no bones about the fact that it is going to swarm to the football at every turn. UF might not be nearly as bad as originally thought this season.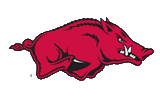 16: Arkansas Razorbacks (1-0 SU, 1-0 ATS) – We really aren't going to take a heck of a lot out of the Arkansas win over Missouri State on Saturday, but there is nothing to be down about either. Head Coach Bobby Petrino's team is worthy of its place in the Top 20 in the nation, though many have the Hogs higher than this.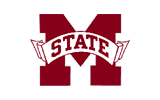 17: Mississippi State Bulldogs (1-0 SU, 1-0 ATS) – If QB Chris Relf can keep control of the football, the Dogs are going to be dangerous this year in the SEC West. MSU can prove its worth this week if it goes on the road and does what Utah State nearly did last week: Knock off the National Champs on their home turf.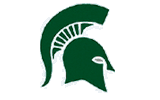 18: Michigan State Spartans (1-0 SU, 0-1 ATS) – The Michigan State offense really didn't look all that great against Youngstown State last week, which scares us about the prospects of this team down the road in 2011. QB Kirk Cousins isn't nearly a Heisman Trophy candidate even though many think he could be a very notable dark horse, and we think that it's only a matter of time until Sparty gets knocked from the rankings this year.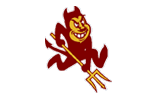 19: Arizona State Sun Devils (1-0 SU, 0-1 ATS) – We might be prematurely putting the Aztecs in the Top 25, but we know that they have the talent this year to be this good. A win against UC-Davis wasn't all that impressive. A victory over Mizzou next week at home would be a different story.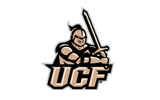 20: UCF Knights (1-0 SU, 1-0 ATS) – The Knights are flying under the radar this year, but after they ran for a school record eight TDs against Charleston Southern, maybe others should be paying attention. The game against BC this week at home could be one of the biggest in school history, and though all of Orlando knows it, no one from Chestnut Hill is that worried. The Eagles will learn just how good these Knights are on Saturday night.
21: Missouri Tigers (1-0 SU, 0-1 ATS) – Barely escaping the clutches of Miami… Ohio… doesn't do anything for us, but we are thinking that the Tigers have better in them than this. They'll have a huge test this week in the Desert, a test that we aren't so sure that they can pass at this point in the season.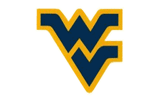 22: West Virginia Mountaineers (1-0 SU, 0-1 ATS) – West Virginia nearly found a cover on the NCAA football odds this past week, but it wasn't meant to be against Marshall. Things will get harder as the season wears on, and that will be the test as to whether this team is going to be worthy of a Top 25 spot in the nation or not this year.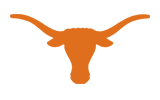 23: Texas Longhorns (1-0 SU, 0-1 ATS) – The Horns hooked Rice last week, but this is going to be a different challenge this week against a BYU team that is desperate to crack into the Top 25. QB Garrett Gilbert was sharp at times, but the running game with Malcolm Brown, DJ Monroe, Fossie Whittaker, and the gang was a lot more impressive.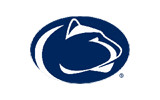 24: Penn State Nittany Lions (1-0 SU, 0-1 ATS) – Enjoy your one week here in the Top 25, Penn State. The Nittany Lions are probably getting clocked by the Crimson Tide, but at least for now, they are temporarily worthy of a spot in the Top 25.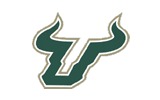 25: South Florida Bulls (1-0 SU, 1-0 ATS) – We knew that USF was being disrespected going into South Bend last week, and it proved it by walking away with a big time upset in a game that, quite frankly, was never really that close. Head Coach Skip Holtz knows how to build a program, and the Bulls are definitely on the rise.
The following two tabs change content below.
Adam Markowitz
is a staff writer living in the Orlando area. He has covered NFL, MLB, college football, CFL, AFL, NBA, college basketball, NASCAR, golf, tennis, and the NHL for a number of various outlets in his career, and he has been published by a number of different media outlets, including the Orlando Sentinel and the Wall Street Journal.
Latest posts by Adam Markowitz (see all)