2011 College Basketball Power Rankings (Preseason)
Updated: November 6, 2011
Ready to take a look at the Top 25 college basketball power rankings for this week? We've assembled the best comprehensive Top 25 on the internet, so check out how our teams are faring just before this season gets started!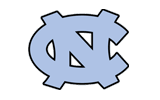 1: North Carolina Tar Heels (0-0 SU, 0-0 ATS) (LW: NR) – There seems to be no doubt that the Tar Heels are going to be one of the best teams in the nation this year, as their frontcourt is simply amongst the best in the nation.
2: Ohio State Buckeyes (0-0 SU, 0-0 ATS) (LW: NR) – The Buckeyes made an early exit last year from the NCAA Tournament, but getting back big No. 0 in the paint, Jared Sullinger is going to help out dramatically against a Big Ten that should be brutally tough this season.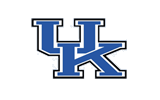 3: Kentucky Wildcats (0-0 SU, 0-0 ATS) (LW: NR) – The Wildcats made a tremendous name for themselves last year when they were able to take out said Buckeyes in the Sweet 16, and when push comes to shove, they are probably going to be amongst the best teams in the SEC this year.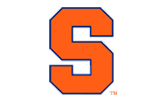 4: Syracuse Orange (0-0 SU, 0-0 ATS) (LW: NR) – As always, the Big East is going to be brutal this year, but the Cuse should be ready for the challenge. Losing Rick Jackson hurts, but the rest of this team is back, which should make it the cream of the crop in the Big East.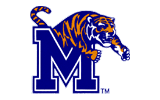 5: Memphis Tigers (0-0 SU, 0-0 ATS) (LW: NR) – The Tigers had one of the most well rounded teams in the nation last year, and they are returning all of those pieces. Be very careful about this team. Winning 30+ games isn't even remotely out of the question.
6: Louisville Cardinals (0-0 SU, 0-0 ATS) (LW: NR) – There's a lot of hope this year for Louisville, with Kyle Kuric and Peyton Siva in this backcourt. Head Coach Rick Pitino knows that he still has a brutal conference slate ahead, but the Cards are going to have a chip on their shoulder about losing in the first round of the dance a season ago.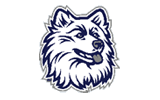 7: Connecticut Huskies (0-0 SU, 0-0 ATS) (LW: NR) – Without Kemba Walker in the backcourt, we just don't know if the Huskies are going to be a viable title contender. Then again, they were only a bubble team for the dance a week before it started.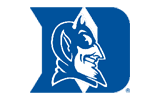 8: Duke Blue Devils (0-0 SU, 0-0 ATS) (LW: NR) – The Dookies have to be amongst the favorites at the Maui Invitational this year even though they are going to have to rebuild just a bit. Then again, Coach K and company don't just rebuild. They reload.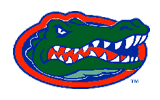 9: Florida Gators (0-0 SU, 0-0 ATS) (LW: NR) – Erving Walker is going to quarterback one of the best backcourts in the nation this year, and with that being the case, this is going to be a team that does a heck of a lot of running and gunning instead of sitting back in set offensive schemes.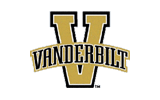 10: Vanderbilt Commodores (0-0 SU, 0-0 ATS) (LW: NR) – Think that the SEC East is pretty good this year? Vandy makes for a third team in our preseason Top 10, though we do think that this is clearly the third best team in the conference behind UF and UK.
11: Baylor Bears (0-0 SU, 0-0 ATS) (LW: NR) – It was a brutally disappointing year last year for the Bears, and though they lost LaceDarius Dunn after the season, they are still a stacked team. Perry Jones III and Quincy Acy are going to be studs in the Big XII.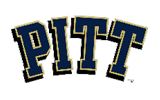 12: Pittsburgh Panthers (0-0 SU, 0-0 ATS) (LW: NR) – Ashton Gibbs has dreams of taking the Panthers to the Final Four this year, and he has the talent to do it. The problem is that the Big East is just beastly.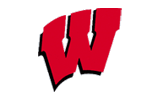 13: Wisconsin Badgers (0-0 SU, 0-0 ATS) (LW: NR) – The Badgers always have a great home court advantage in the Kohl Center, but just like their football brethren, they are going to need to figure out how to win on the road to be a legit contender for all of the marbles this year.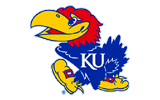 14: Kansas Jayhawks (0-0 SU, 0-0 ATS) (LW: NR) – The biggest problem that the Jayhawks have had in recent years is that they have had too much talent for their own good. The talent has been thinned just a bit, and we have no choice but to knock them down a notch from what all are expecting, but this could be a dangerous team.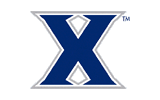 15: Xavier Musketeers (0-0 SU, 0-0 ATS) (LW: NR) – Every single year, the X-Men feel like they are in the Top 25 and are contender for the NCAA Tournament. This year should be no exception, as we think that this could be a great team with Tu Holloway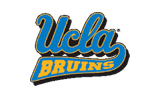 16: UCLA Bruins (0-0 SU, 0-0 ATS) (LW: NR) – Once again, the Pac-12 is down this year, and adding Colorado and Utah didn't help matters any for a conference that is already struggling to field teams in the dance. Could this be the year that Head Coach Ben Howland finally gets this team going?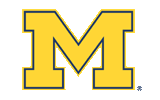 17: Michigan Wolverines (0-0 SU, 0-0 ATS) (LW: NR) – The Wolverines really played better ball last year down the stretch, accounting for some big wins over some great teams. That being said, they lose Darius Morris, but keep the rest of their starters. It could be a nice season in Ann Arbor.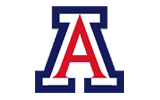 18: Arizona Wildcats (0-0 SU, 0-0 ATS) (LW: NR) – The Cats won 30 games last year and made it to within a step of the Final Four, but without Derrick Williams, there just isn't a true leader that we think can lead this team to the Promised Land again.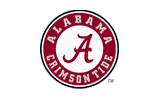 19: Alabama Crimson Tide (0-0 SU, 0-0 ATS) (LW: NR) – The Tide failed to make the dance last year, but the argument could be made that the team wasn't anywhere near moving on in the dance yet. Remember that this team went 19-0 at home last year, not to mention 12-2-1 ATS.
20: Texas A&M Aggies (0-0 SU, 0-0 ATS) (LW: NR) – The first round exit from the NCAA Tournament last year can't sit well with the Aggies, who only really return Khris Middleton as a premier scorer on the team.
21: Gonzaga Bulldogs (0-0 SU, 0-0 ATS) (LW: NR) – The Zags are returning a slew of players from last year's team, and they are going to have a chance to make some noise with a wicked out of conference schedule from the WCC.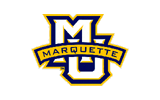 22: Marquette Golden Eagles (0-0 SU, 0-0 ATS) (LW: NR) – There is a lot of rebuilding to do this year for the Golden Eagles, but Darius Johnson Odom and Jae Crowder should be putting this team in the dance once again even with an eight win campaign in the rough and tumble Big East.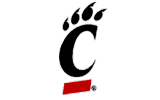 23: Cincinnati Bearcats (0-0 SU, 0-0 ATS) (LW: NR) – A great defensive team from a year ago, Cincinnati returns a huge chunk of its team from a season ago. Still, at 26-9 from last year, we just aren't so sure how great the Bearcats really were.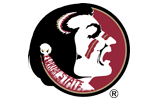 24: Florida State Seminoles (0-0 SU, 0-0 ATS) (LW: NR) – Speaking of great defensive teams… The Noles are as good as it gets. Both Chris Singleton and Derwin Kitchen are gone, but this is a stacked team that has a slew of young talent.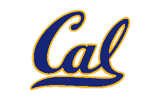 25: California Golden Bears (0-0 SU, 0-0 ATS) (LW: NR) – The Golden Bears only won 18 games last year, but they are expected to be a heck of a lot better this season. Winning 20 games should be the worst result possible for this team with a very easy out of conference slate.
The following two tabs change content below.
Aaron Ryan
Aaron Ryan has been in the sportswriting biz since the late-90s, and he has worked side by side with some of the best and brightest in sports gambling. Always searching for the best trends in sports, Andrew uses his brilliant math mind to his advantage to beat the books.
Latest posts by Aaron Ryan (see all)