2010 NFL Betting: NFC North Preview and Predictions
NFC North
Green Bay Packers +130
Minnesota Vikings +140
Chicago Bears +350
Detroit Lions +1500

Click on the links below for full team previews and all of the NFL betting odds, NFL previews, and NFL predictions for each team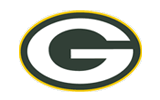 Green Bay Packers: If not for the fact that they couldn't beat their old quarterback during the regular season, the Packers would've probably been the team facing the Saints in the NFC Championship Game in 2009. But as it stands, Green Bay still had a fantastic season, led by second year QB Aaron Rodgers. Rodgers became just the second man in NFL history to throw for 4,000 yards in the first two seasons that he was a starting quarterback for a team. Pair that with a defense that only conceded 284.4 yards per game, and the recipe is ripe for yet another great run into the playoffs for Green Bay. Regardless of whether #4 is behind center for the Vikings or not, this is probably still the team to beat in the NFC North as long as Rodgers keeps his head on straight and doesn't digress.

Minnesota Vikings: For the second straight year, there isn't a team with more question marks going into training camp than Minnesota. The Vikes still have no clue who is going to be under center when the regular season kicks off. QB Brett Favre is in a position where he will be 41 years old by season's end, and he clearly took a beating in the NFC Championship Game and showed his age. Even if Favre can play, will he have another year like he did in '09 when he threw the fewest interceptions in his career? We tend to believe not. Yes, whomever is quarterbacking this team is going to have a plethora of offensive weapons around him with RB Adrian Peterson, WR Sidney Rice, and WR Percy Harvin, but the quarterback will make all the difference.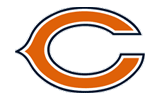 Chicago Bears: Considering the fact that they didn't have any real draft picks of note, the Bears had a heck of an offseason. No, they didn't make the same type of splash that they did last year when they traded for QB Jay Cutler, but they did make the move of the offseason by signing DE Julius Peppers as a free agent. Peppers teaming up with an already stacked defensive line and a linebacking corps that will get back LB Brian Urlacher after he basically missed the entire 2009 year could be frightening. Offensively, RB Chester Taylor comes into the fold to try to help a running game that was absolutely woeful last season. Still, it's going to come down to Cutler's right arm. If he throws 27 picks like he did last season, Chicago stands absolutely no chance.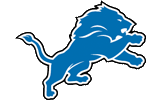 Detroit Lions: With a season win total of just 5.5 games, no one is expecting much from the Lions this year. Still, Detroit has a long way to go to reach its goals of being relevant once again in the NFL betting world. The additions of DT Ndamukong Suh and RB Jahvid Best in the first round of the NFL Draft is going to help immensely, but in no way, shape, or form is this team really ready to compete for a divisional title. Watching QB Matt Stafford grow is going to be the highlight of the year in the Motor City, because many think that he has the tools to be a quarterback very similar to Rodgers in Green Bay. Adding Best to the bunch brings a level of athleticism that this team just doesn't have. A touchdown could be scored any time that the Cal product touches the ball. That's going to be important, because the defense is still probably one of the worst 2-3 units in the NFL, even after adding Suh.

The following two tabs change content below.