2010 NFL Betting: AFC West Preview and Predictions
AFC West
San Diego Chargers -300
Denver Broncos +600
Kansas City Chiefs +600
Oakland Raiders +750
Click on the links below for full team previews and all of the NFL betting odds, NFL previews, and NFL predictions for each team.
San Diego Chargers: For seemingly the millionth straight season, HC Norv Turner and the Bolts have absolutely no excuse not to win the AFC West. They clearly have the superb team in this division and anything less than a 5-1 record in division would be very, very disappointing. There are going to be some issues, as both DB Antonio Cromartie and RB LaDainian Tomlinson need to be replaced. There were really no corners that were designed to step in and replace Cromartie, but San Diego went out and drafted RB Ryan Mathews out of Fresno State in the middle of the first round after moving up from the back end to become its new feature back. Still, this offense is going to be fantastic with QB Philip Rivers at the helm. He is one of the brightest, young QBs in the league and should top the 4,000 yard mark in '10. Still, this team's success is measured in playoff victories. That's the big question. Winning a dozen games shouldn't be an issue in the regular season.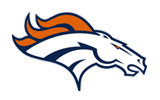 Denver Broncos: The Broncos are coming off of a season in which they totally collapsed from a 6-0 start to fail to make the playoffs. To make matters worse, a rift was formed between HC Josh McDaniels and WR Brandon Marshall, who was arguably the team's best player last year. He was traded to Miami in the offseason, and McDaniels further alienated his players by trading up in the first round to take QB Tim Tebow. Where this leaves incumbent QB Kyle Orton is anyone's guess. Regardless, McDaniels was lucky to keep his job after last season's collapse. He is probably putting his career on the left arm of Tebow, and the two will most likely either succeed or fail together.

Kansas City Chiefs: There's still quite a bit of work left to do for GM Scott Pioli to finish building his newest toy, the KC Chiefs. QB Matt Cassel is probably in his last season of trying to prove that he is a legitimate starting quarterback in this league after frustrating many Chiefs fans last year in a disappointing year. Pioli did make some headway in the 2010 NFL Draft, bringing in a lot of new blood of exciting players that just know how to win games. SS Eric Berry was the proper first round selection for this team, as he can be a playmaker on a defense that badly, badly needs one. A star was born last year in RB Jamaal Charles, who, believe it or not, had more rushing yards in the second half of the season than anyone in football. The University of Texas star is going to get some help from scat back Dexter McCluster, who is going to be a real playmaker and an explosive threat for the KC offense. Still, this team is a lot of little pieces away from being a real contender. It will be a struggle for HC Todd Haley to keep his job.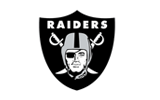 Oakland Raiders: Does Raider Nation have some reason to be happy right now? The JaMarcus Russell era is mercifully over, and with goes one of the latest Al Davis blunders. This year though, there was no mistake to be made on draft day, as the team took LB Rolando McClain to become the new captain and heart of the defense. HC Tom Cable has done a great job keeping his team competitive, and this year should be no exception. Oakland is going to be in fine shape this year in relation to last season as long as QB Jason Campbell has a strong year. NFL betting fans tend to forget that Campbell was good for over 3,500 yards and 20+ touchdowns last season, as he was very unceremoniously dumped out of our nation's capitol after the acquisition of QB Donovan McNabb. The Raiders could be a very sneaky team if some offensive skill players can help Campbell out.

The following two tabs change content below.