2010 College Football Betting: SEC East Odds, Preview, and Predictions
SEC East
Florida Gators -250
Georgia Bulldogs +350
South Carolina Gamecocks +500
Tennessee Volunteers +650
Kentucky Wildcats +1500
Vanderbilt Commodores +3000
Click on the links below for full team previews and all of the college football betting odds, college football previews, and college football predictions for each team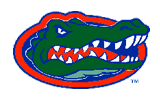 Florida Gators: The Gators aren't quite the same team that they once were when No. 15 was the man under center, but they are still going to probably be the class of the SEC East. QB John Brantley is considered one of the best pure pocket passing prospects in the country and should be able to lead the offense efficiently. The question is going to be replacing all of the defenders that are gone, DB Joe Haden, LB Brandon Spikes, DE Jermaine Cunningham, and DE Carlos Dunlap.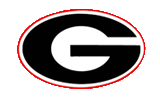 Georgia Bulldogs: The Bulldogs are going to have the easiest schedule they've had in years this season. The issue is going to be keeping the offense together. QB Joe Cox needs to be replaced after his graduation, but the majority of the rest of the pieces to the rushing game puzzle are still intact. This could be a make or break year for HC Mark Richt, who is in bad need of an amazing season in Athens to bring this program to prominence. The defense has plenty of work to do as well after allowing 25.9 points per game a season ago.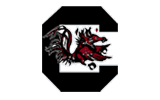 South Carolina Gamecocks: HC Steve Spurrier really hasn't had a great degree of success at South Carolina in his career, but this is probably going to be the best chance he has had in years to topple the mighty Gators. A trip to the Swamp isn't going to be fun in the middle of the SEC schedule, but everyone else of note is going to Columbia. If QB Stephen Garcia figures out how to put it all together this year, Cocky might have quite a bit to celebrate this year for South Carolina.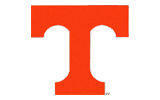 Tennessee Volunteers: Rocky Top seemed like it had everything going for it last year at this time. HC Lane Kiffin looked like he was building a nice program. The Volunteers overachieved last season with QB Jonathan Crompton under center, and though Crompton graduated, things still looked like they were going in the right direction. However, the sudden departure of Kiffin to USC left the program without a director. Derek Dooley is taking over now, and he inherits a schedule this year that isn't all that favorable. Finish in the top half of the SEC East would be a triumph.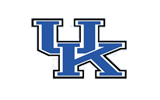 Kentucky Wildcats: The Wildcats could be in a long season this year. The defense was woeful last year and shouldn't be all that more impressive this year. The question is whether or not an offense which features QB Mike Hartline and RB Derrick Locke can muster more than 26.1 points per game. Against the best in the SEC, save Alabama, we tend to believe the answer to that query is no. It could be a very long year in Lexington, but another Music City Bowl is possible with four easy non-conference games on the slate.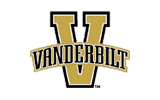 Vanderbilt Commodores: Things got a lot more tenuous for the Commodores in the offseason when HC Paul Johnson left the program without much notice. To make matters worse, Vanderbilt doesn't really have a chance of winning many SEC games this year after going 0-8 in conference play last year. QB Larry Smith is by himself this year now that his rival Mackenzi Adams has departed, but that's bad news in itself. Smith only completed 46.7 percent of his passes a year ago with just four TDs and seven picks. Vandy's QBs only combined for six TD passes in 2009.

The following two tabs change content below.