2010 College Football Betting: Big Ten Preview, Odds, and Predictions
Big Ten Odds
Ohio State -250
Wisconsin +350
Iowa +350
Penn State Nittany Lions +650
Michigan Wolverines +1200
Michigan State Spartans +1200
Illinois Fighting Illini +2000
Purdue Boilermakers +2000
Northwestern Wildcats +2000
Minnesota Golden Gophers +3000
Indiana Hoosiers +3000
Click on the links below for full team previews and all of the college football betting odds, college football previews, and college football predictions for each team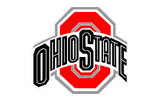 Ohio State Buckeyes: The Buckeyes are one of the favorites to win the National Championship this season, but we aren't so sure that they should even be considered this overwhelming of a favorite in the Big Ten. Yes, QB Terrelle Pryor is at the point in his career that he should be contending for the Heisman Trophy and preparing to bring OSU to a title and yes, this defense is still phenomenal with a ton of future NFLers in the fold, but this schedule just has too many potential roadblocks for the Bucks to flourish. A home game against Miami won't be fun, nor will one against Penn State. However, roadies at Wisconsin and Iowa are bound to produce at least one slip, and it's probably going to take an undefeated season to play for the BCS Championship.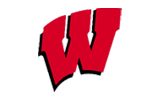 Wisconsin Badgers: Every single season, HC Brett Bielema and his Badgers are contending for the Big Ten title, but they never seem to get over the hump and get the job done. Though this won't be the year for the Rose Bowl either, the Badgers are going to probably once again be a 9-10 win team thanks to the fact that they have the most potent looking offense that they have had in years. Wisconsin also gets Ohio State at home this season, and though it has to travel to Iowa, that could be the only tripping point on the rest of the slate.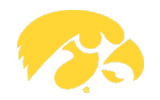 Iowa Hawkeyes: Welcome to the cornfields of Iowa! That's what the Hawkeyes are going to be saying to both the Buckeyes and Badgers this season as they march towards another potential BCS game. If QB Ricky Stanzi had stayed healthy last year, Iowa might have been playing in the Rose Bowl. As it is this year, if they can avoid a trip at Arizona in Week 3, there is no reason for the Hawkeyes to not be at 4-0 and in the Top 10 in the nation going into their duel with Penn State on October 2nd. Pass that test, and sailing might really be clear the rest of the way. HC Kirk Ferentz has a real winner this year that could be an outsider for the BCS National Championship.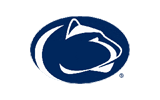 Penn State Nittany Lions: The Nittany Lions are going to probably be taking a step back this year without the services of QB Daryll Clark. Still, a hardnosed defense should give Joe Pa yet another winning season. The schedule is brutal though, as the Nittany Lions have road games at Alabama, Iowa, and Ohio State, as well as a potential unwelcome visitor to Happy Valley in the form of the Temple Owls on September 25th. Penn State ranked third in the nation last year in scoring defense, and unless that keeps up, the prospects of another Rose Bowl are dim at best.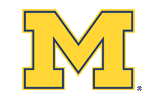 Michigan Wolverines: Is it Rose Bowl or bust for HC Rich Rodriguez in his third year in Ann Arbor? At bare minimum, the Wolverines had better go bowling for the first time under Rich-Rod, or he will certainly be handed his pink slip. Big Blue has a bit of a quarterback controversy still going into camp, as both Tate Forcier and Denard Robinson are staking claims to the starting signal caller's role. Finding six wins could be tough, especially if Connecticut comes into the Big House in Week 1 and beats the Wolverines. Finding wins in the Big Ten is going to be difficult, as none of the big boys are dodged and both Penn State and Ohio State come on the road. Rodriguez is going to need some good fortune this year to make everyone in the Big House happy.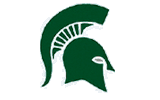 Michigan State Spartans: Every year it seems as though the Spartans have unrealistically high expectations, and every year, they obviously fall short of those goals. The team should be thrilled with just making it to a bowl game this year, particularly after having a defense which ranked a pitiful 112th against the pass last season. The non-conference slate should yield at least three wins, and if that's the case, another 3-5 or 4-4 record in the Big Ten could sent Sparty bowling once again. Ohio State isn't on the schedule to worry about this year, but road games in Michigan, Northwestern, Iowa, and Penn State might not yield a single victory.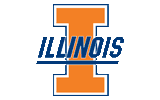 Illinois Fighting Illini: HC Ron Zook certainly has his work cut out for him yet again this year in Champaign. Now that both QB Juice Williams and WR Arrelious Benn have moved on from the program, Illinois is going to have a lot of work to do to replace its skill players. An opening rivalry game against Missouri probably won't be a lot of fun, but at least there are two cupcakes on the schedule before getting into the meat and potatoes. The bad news is that there might not be many more winnable games, as the only ones the Illini will possibly be favored in this year are at home against Indiana, Purdue, and Minnesota. Four wins would be a massive triumph, but it probably won't save the Zooker's job.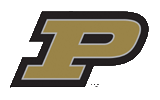 Purdue Boilermakers: The Boilers just barely missed out on a bowl game last year, but that isn't going to stop them from trying to get back into a bottom-tier bowl game this season. With an upset at Notre Dame to start the season, Purdue would be in a position to crack the Top 25, as it could realistically start off at 6-0. Unfortunately after that, the only games that are even remotely potential winners are @ Illinois and home against Michigan and Indiana. Still, getting back to a bowl game like the Champs Sports Bowl is a very realistic possibility, especially if transfer QB Robert Marve proves that he is the real deal in his first season playing in West Lafayette.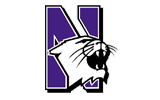 Northwestern Wildcats: Without the services of QB Mike Kafka, the Wildcats could be in a lot of trouble this season. There wasn't a running back on the team that toted the pigskin for more than 302 yards last season either. The good news for Northwestern was that its defense was at least respectable both in terms of the national picture and in the Big Ten. If that 'D' keeps it up, the offense might be able to bring this team back to a bowl game. Still, going better than 3-5 in conference play seems like a task too tough to tame. The non-conference schedule is manageable, but if the Wildcats aren't careful, they can get picked off by both Vanderbilt and Rice on the road.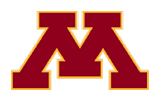 Minnesota Golden Gophers: The Gophers have simply lost too much talent on both sides of the ball to be able to compete in the Big Ten this season. They are already coming off of a season in which they averaged just 306.5 yards and 20.9 points per game. It seems like a bit of a miracle that they were even able to go bowling with those types of numbers. Non-conference tilts with MTSU, USC, and Northern Illinois could yield three losses, and if that's the case, finishing up at 3-9 or so could be a real possibility. Minnesota has a lot of work to do, or it is going to be a long, long fall and winter.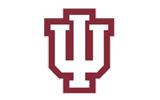 Indiana Hoosiers: The Hoosiers probably aren't the worst team in the Big Ten this year, but they don't have better than a one in 30 chance of winning the conference. Four of the eight games in conference are at least potentially winnable, as IU proved last year that it could stick with some of the big guns in the conference. Don't let the 1-7 record fool you; Indiana was good enough last year to go bowling. That could be the case once again this year, especially if there aren't any trip ups in four games out of conference in which it will be favored.
The following two tabs change content below.