Best Sportsbook Bonuses
Max Bonus: $2500
#1 Online Sportsbook, 20% Deposit Bonus, free contests, Super fast payouts
Max Bonus: $500
160% in Bonuses, 100% Sportsbook, 50% Casino, Free $50 superbowl bet
Max Bonus: $500
100% Deposit bonus, 60% reload bonuses!
Max Bonus: $900
25% bonuses up to $900 on each and every deposit. Great Credit Card Sportsbook
Max Bonus: $250
Week 3 2010 NFL Power Rankings (through 9/27/10)
See the current NFL ATS Power Rankings here
1: Kansas City Chiefs (3-0 ATS, 3-0 SU)
- Who knows how the Chiefs have done this, but they just keep on finding ways to win games. There was no doubt that they were the better team on the field on Sunday against the San Francisco 49ers, which makes us wonder whether this is legitimately a playoff team or not. KC still clearly has to worry about the Chargers from behind even though they are two games back. We saw the Bolts just blow past the once 6-0 Broncos last season and fear that the same could happen to the men in red and gold this year.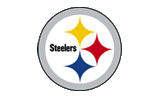 2: Pittsburgh Steelers (3-0 ATS, 3-0 SU)
- Three up, three down! What a way to start the season for the Steelers without the services of QB Ben Roethlisberger. We just can't say enough about the coaching job that HC Mike Tomlin has done so far this year, and he is clearly in the driver's seat right now for Coach of the Year honors. Is there any doubt that HC Dick LeBeau has the hardest job in the world right now? He has to pick up the slack for an offense that at times can be downright miserable. Still, regardless of who Pittsburgh runs into, it seems that the result is the same. If the same can be said about the Ravens next week, the AFC North might be long over with.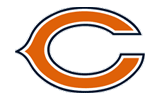 3: Chicago Bears (2-1 ATS, 3-0 SU)
- Holy mackerel! The Bears are rolling right now at 3-0 and they're going to be sitting atop the NFC North for at least another few weeks after beating the Packers down the stretch on Monday Night Football. It was a huge win for QB Jay Cutler, who has had a history of choking in games of this magnitude. Only one pick wasn't the end of the world, and the end result has the men from the Windy City sitting pretty going into the month of October.
4: Indianapolis Colts (2-1 ATS, 2-1 SU)
- It seems like the sleeping giant has awoken... The Colts have obliterated a pair of opponents in a row, and they are moving quickly towards yet another playoff spot and perhaps another Super Bowl. We definitely took note of that 'W' last week in Denver, and we know that the Jags are about to feel a similar wrath, as QB Peyton Manning looks to dissect yet another defense no matter who is going to be standing in his way. The only question is whether the 'D' can stop anyone...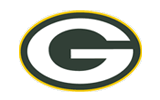 5: Green Bay Packers (2-1 ATS, 2-1 SU)
- Green Bay only drops a spot this week due to the fact that it really could have knocked off the Bears just as easily as it lost. The Packers will be back, and they'll inevitably be just fine heading towards the playoffs. We still think that this is a team that might be a tad overrated by the oddsmakers, especially without a running game. Someone badly needs to step up in that department to take some pressure off of QB Aaron Rodgers, or the Pack are going to find themselves on the wrong side of plenty of lopsided NFL spreads this year.
6: Houston Texans (2-1 ATS, 2-1 SU)
- Was it a sign of things to come, or a fluke that won't be repeated? Hopefully for the sake of HC Gary Kubiak and his Texans, it's the latter. Houston was absolutely destroyed by the Cowboys on Sunday afternoon at home in a game that could've really buried Dallas and put the Texans in a prime spot to make the playoffs for the first time in team history. The schedule is about to become an absolute nightmare though, and losing games like that are going to come back to bite this team in the backside at some point if it isn't careful.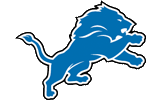 7: Detroit Lions (2-1 ATS, 0-3 SU)
- It's fairly clear that the Lions are going to be in a position this year where they are catching a slew of points on a regular basis. They nearly moved to 3-0 ATS on the year, as they just missed the backdoor against the Vikes at Mall of America Field. We can't wait to see what this offense can really do now that RB Jahvid Best is getting his feat underneath him, especially once its leader, QB Matt Stafford gets back under center.
8: New York Jets (2-1 ATS, 2-1 SU)
- QB Mark Sanchez might be coming into the forefront as he is supposed to as a premier quarterback in this league. He played quite well against the Dolphins on Sunday night and was a real asset in guiding his team to a 31-24 win over a big division rival. The Jets are back on track after that loss to Baltimore at home to start the year, and with a nice little run of games, they could be by themselves walking away with the AFC East crown in a hurry.
9: St. Louis Rams (2-1 ATS, 1-2 SU)
- Let's hear it for the rook! QB Sam Bradford didn't have a game that is going to go down as one of his best ever, but it was certainly effectively, especially with a banged up RB Steven Jackson. After two near misses, the Rams finally got into the win column with a 30-16 triumph over the Redskins that might signal the start of something special emerging in the NFC West. St. Louis is close to finding itself as a real contender for the playoffs in a miserable division.
10: Atlanta Falcons (2-1 ATS, 2-1 SU)
- The Falcons are in a prime spot right now in the NFC South, as they have gone into the Bayou and beaten the Saints in overtime. It didn't come without a tad bit of luck, but Atlanta betting fans would have been in the win column regardless of whether K Garrett Hartley's kick was true or not in overtime. If QB Matt Ryan and the offense can continue running up and down the field to the tune of 375+ yards per game, the Falcons are going to be a frightening squad to try to knock off this year.
2010 Week 2 NFL Power Rankings
- a look at the NFL ATS power rankings thru week 2.
2010 Week 1 NFL Power Rankings
- a look at the NFL ATS power rankings thru week 1.
2010 Preseason NFL Power Rankings
- a look at the NFL ATS power rankings for the preseason.